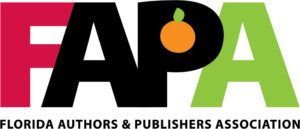 The 2017 FAPA Annual Conference is scheduled for August 4th and 5th, 2017, at the Hilton Orlando Buena Vista Palace. This networking and educational event will offer two days of sessions with a focus on The Business of Publishing.
Industry leaders will share their expertise and a variety of tools needed to flourish in this evolving publishing environment. Join your industry colleagues and discover innovative marketing ideas and sales strategies. We will be publishing more information on the agenda and our exciting lineup of speakers from across the publishing industry over the next few weeks.
Visit the FAPA website to take take advantage of early bird conference registration discounts, to get your tickets for the 2017 President's Book Awards Banquet and get your discounted hotel reservations.
Click here to get more information and register today!