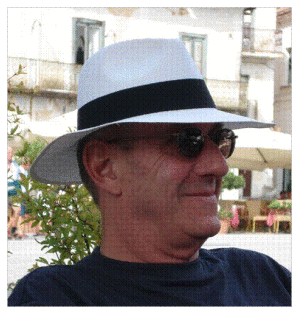 Since 1979, Bob has been a professional writer, editor and producer in both freelance and corporate positions. He has written video scripts for marketing and training along with numerous collateral materials. He also creates content for web sites and social media. Bob's articles have been published in regional, national and international magazines. He also served as the editor for a business-to-business publication. Bob has an M.A. from Arizona State University and a B.A. from Western New England University. His e-book on social media, Collaborative Blogging: A Team Approach to Social Media in 6 Easy Steps, is available on Amazon. Originally from Massachusetts, Bob now lives in Fort Myers.
I'm an experienced professional writer and editor, whose articles have appeared in regional, national, and international magazines. I write web content, video scripts, training manuals, social media content, and collateral material. With experience both as a freelance and in-house writer. I've tackled subjects ranging from gas turbine engines and flexographic printing presses to college recruitment videos and learning programs for children. To learn more about my services and see samples of my work, visit my web site, www.theb2bwriter.com.
Cell phone is (239) 220-7981.
Below are a few of the projects for which I was the writer and/or editor.
Business2Community Town Library Children's Program
The Santiva Chronicle Copy Machine Remanufacturer
Printing Press Mfg. Saw Blade Mfg.
Oil Fired Burner Mfg. Real Estate Agents
Envelope Mfg. Fiscal Services Consultant
Gas Turbine Engine Mfg. Attorneys at Law
Private Four Year College Auto Repair Service
Upscale Shopping Mall Fuel Additives Mfg.
Visit his website at: http://theb2bwriter.com