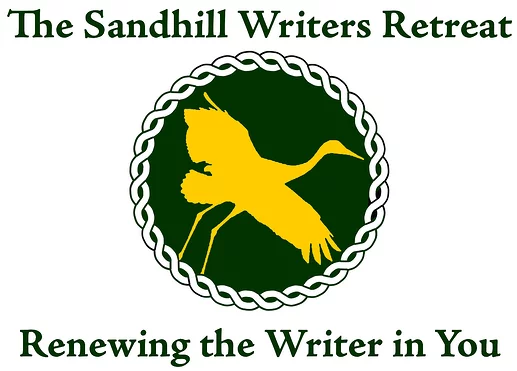 Saturday, May 18, 2019    9:00am-5:30pm
Early registration closes at midnight May 15, 2019.
Late registration from May 16-18, 2019, incurs an additional late fee of $15 per registrant.
Register Today!

Saint Leo University, Saint Leo, Florida
The Seventh Annual Sandhill Writers Retreat will renew the writer in you. The full-day retreat takes place on the beautiful, serene University Campus, located in rural Saint Leo, Florida, approximately 35 miles north of Tampa. The retreat feature sixteen hands-on writing classes in fiction, nonfiction, poetry, poetry performance, and publishing. Classes will focus on lessons in craft and imaginative exercises that lead to new works and new skills.  The retreat also includes a faculty reading and book signing, and an optional lunch-time open reading for participants. A very limited number of private one-on-one manuscript consultations are available on a first come, first served basis.
            Retreat classes will be led by a nationally-acclaimed faculty. Visiting faculty include NPR commentator and author Ravi Howard (Like Trees, Walking; Driving the King), recipient of the Ernest J. Gaines Award for Literary Excellence; nonfiction writer Elisabeth Lanser Rose (For the Love of a Dog; Body Sharers); Poet Laureate of Orlando, Susan Lilley (Venus in Retrograde); Lisa Roney (Serious Daring: Creative Writing in Four Genres; The Best Possible Bad Luck; Sweet Invisible Body), Editor-in-Chief of The Florida Review and Aquifer: The Florida Review Online; and Caleb Sarvis (Dead Aquarium), senior fiction editor of Bridge Eight Press.
            These renowned writers will be joined by Saint Leo writing faculty members Steve Kistulentz, (Panorama and the poetry collections Little Black Daydreamand The Luckless Age); Patrick Crerand, (The Paper Life They Lead); performance poet Marissa Glover; veteran writer Brooke King, (War Flower: My Life after Iraq); and poets Anne Barngrover (Brazen Creature) and Gianna Russo (Moonflower; One House Down).
            The Sandhill Writers Retreat is open to writers of all levels who wish to hone the craft and renew the joy of writing.  Teachers, students, the military and the general public are all invited to attend.
            To register for the Retreat, see the Registration tab.
https://www.saintleo.edu/sandhill-writers-retreat
New this year: Master Classes! In response to participant feedback, this year the retreat expands to include half-day master classes in poetry, fiction, nonfiction and writing for veterans. Master classes are suitable for experienced writers. Acceptance is through manuscript submission and limited to six participants per class. Each master class will include expert craft talks and a writing workshop that focuses on a discussion of your work. Master classes are taught by Saint Leo Creative Writing faculty:
Patrick Crerand: Nonfiction
Steve Kistulentz: Fiction
Anne Barngrover: Mixed genre
Gianna Russo: PoetryBrooke King: Writing for veterans
Master Classes take place on Friday, May 17, 2019 from 1-4:30pm on campus.
            To Apply for a Master Class, see the Master Class tab.
https://www.saintleo.edu/sandhill-writers-retreat-master-class