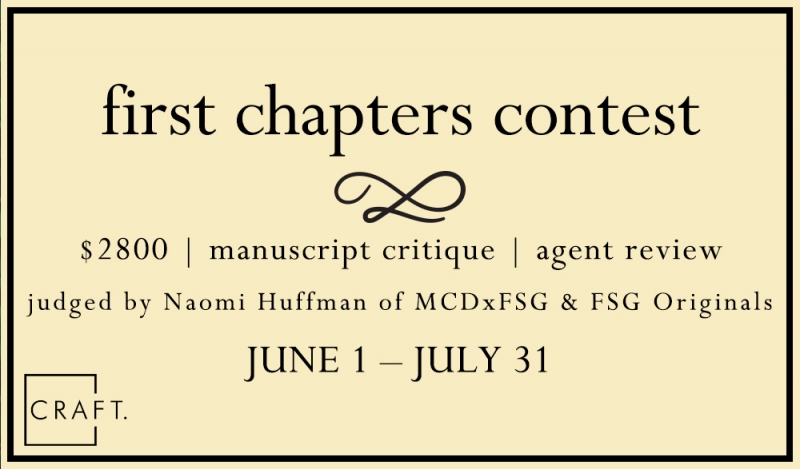 OPEN FOR SUBMISSIONS
The inaugural CRAFT First Chapters Contest awards $2800, manuscript critique, and agency review to the top three first chapters of unpublished book-length fiction projects. The contest is open from June 1 to July 31, 2019 and is judged by Naomi Huffman of MCDxFSG and FSG Originals. The first chapters must be excerpted from unpublished novels or novellas, which can be complete or works in progress.
Click HERE for full details.