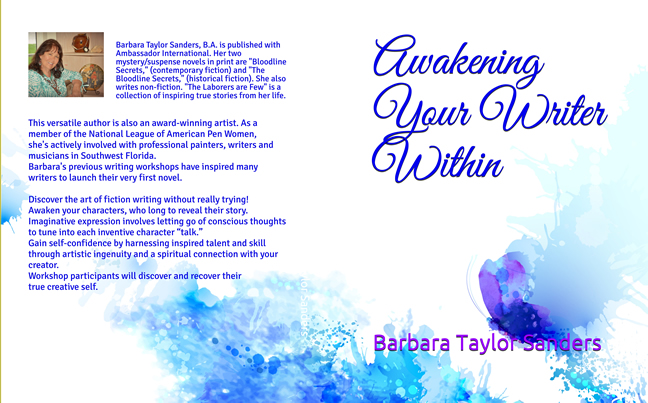 Barbara Sanders four-week creative writing class starts
Thursday, September 19, from 3 to 5 p.m.
Lake Kennedy Senior Center,
400 Santa Barbara Blvd,
Cape Coral, FL 33991.
The next 4-week creative class will start on Thursday, October 24th, same time, same place.
 Please call Lake Kennedy to get on the sign-up list: 239-574-0575.