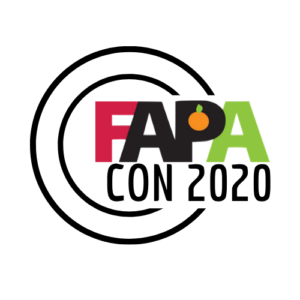 FLORIDA AUTHORS AND PUBLISHERS ANNUAL CONFERENCE
July 31 – AUG 1
At present, we are continuing to prepare and plan for FAPAcon2020, our annual Florida Authors and Publishers Association's conference.
As you know, gatherings of more than 10 people are currently discouraged in Florida due to the Covid-19 outbreak. We will follow any recommendations by the state and federal health authorities as the time gets closer as the safety and wellbeing of our community is our main concern.
Our hearts go out to our entire book industry community during these challenging times. Bookstores and libraries are shuttered, book tours and launches have been postponed, and our worlds have been disrupted in the most jarring of ways. It is our sincere hope that you and your families stay safe and that we will see you in August!
Note: In the event we are forced to postpone or cancel FAPAcon2020, all conference registration fees will be carried over or refunded.
– Patti Jefferson, FAPA President