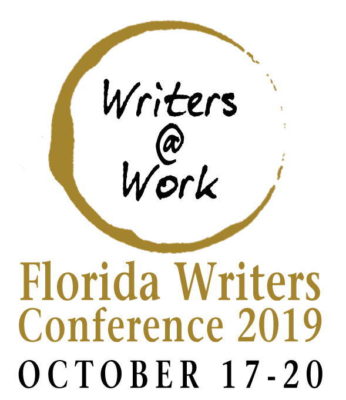 Last year we asked you: Where Does Your Muse Live?
This year we recognize we are all Writers@Work!
Undecided about attending the next Florida Writers Conference?  Read what some of last year's conference attendees wrote in their conference surveys:
"The instructors were top-notch!"

"Great variety of workshops."

"It was well organized, and everything ran on time. The speakers were true experts and I gained a lot from their workshops."

This is the conference for you if you're looking for three days devoted to the craft and business of writing.

With more than 70 workshops and panels ranging from sessions for beginners to deeper, more interactive workshops, and many other opportunities to network and learn, the Florida Writers Conference offers a satisfying and supportive celebration of the writing world in all its infinite variety.