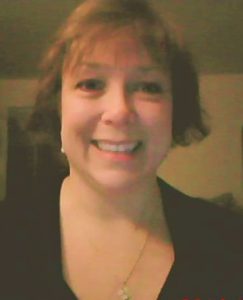 Valerie Galante, Ph.D.
Valerie Galante is a Licensed Clinical Psychologist who owns her own private practice and has been providing psychological assessment, intervention, and consultation services to people of diverse backgrounds for over 25 years specializing in Health Psychology, Behavioral Medicine, Positive Psychology, Mindfulness, Mind-Body Medicine, Nutrition, Spirituality and Military Mental Health. As a civilian Licensed Clinical Psychologist, she has worked extensively with first responders and members from all branches of military service coping with pre- and post-deployment issues, combat-related issues, PTSD, and mTBI.
Valerie earned a B.A. in Psychology from Rutgers University, an M.A. in Theoretical Psychology from Fairleigh Dickinson University, a Ph.D. in Clinical Psychology from Hofstra University, completed a Post-Doctoral Fellowship in Health Psychology at Michigan State University, and is ordained as an Interfaith Minister by the first fully accredited interfaith seminary in the US, All Faiths Seminary International in NYC.
Click here for a listing of Valerie's Books.