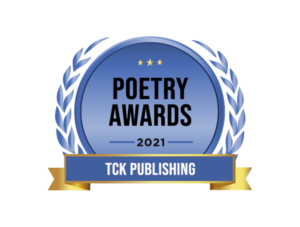 The TCK Publishing Poetry Awards Contest is an international poetry contest established in 2021. Each year's prizewinner receives a $1,000 honorarium and publication of his or her poem on the TCK Publishing website.
TCK Publishing is recognizing poetry writers from all countries, backgrounds, and levels of experience and we invite you to join the 2021 TCK Publishing Poetry Contest.
How the Contest Works
Any writer (regardless of who your publisher is or if your work has been previously published) may submit up to five poems totaling no more than 500 words for an entry fee of $5.
Submissions will close on March 31, 2021.