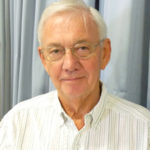 Greetings Gulf Coast Writers. We will be meeting Saturday, April 21st at Zion Lutheran Church on Winkler beginning at 10 am.
April celebrates Poetry Month and Ms. Dorothy Brooks will be our featured speaker presenting "The Importance of Sound in Poetry and Prose." We look forward to Dorothy's message, for most of us can use a little music in our work.
In review, March was a busy month for GCWA with so much going on. The Lee County Reading Festival was held on the 17th at the Harborside in downtown Fort Myers, where eighteen members presented their book publications and helped promoted our organization. Always a fun event.
On March 24, 2012, our Annual Election Meeting and Writing Contest Awards took place. A new slate of officers was voted in and we also thanked those departing; Larry Stiles-Treasurer, Becky Elam-Membership, Carol Drummond-Secretary, and John Repa-Programming along with Corporate Chairperson, Martha Jeffers. Please come to the April meeting, give a personal welcome to our new officers, and thank the smiling ex-officers.
Nine awards were given to contest winners in Poetry, Non-Fiction, and Fiction with the first place winners reading their compositions: Larry Stiles-Poetry, Denise Holbrook-Fiction, and Artis Henderson-Nonfiction. Congratulations to the winners and also a thank you to all who submitted over 8o entrees.
On March 31st Ken Feeley, Special Projects, hosted a New Writers Workshop attended by 16 aspiring authors. Another such event is tentatively planned later this year.
It will be good to be "back home" at Zion once again. See ya.
Tom Nelson
President