August 2022
Speaker: Mary Lou Williams
Workshop Topic: The Art and Craft of the Personal Story
August 20, 2022, 10 a.m. to Noon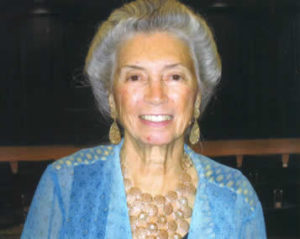 Location: Map

Word of Life Church
6111 South Pointe Blvd.
Fort Myers, FL 33919

Note: Google maps or your GPS may direct you to the back of the building. The entrance to the parking lot is on South Point Blvd. between Quigley Eye Specialists and Buckets Restaurant.
Handout for Workshop
Using two tried and true techniques, the Memory Map and the "StoryBox,"
participants will learn a fun, easy way to pull numerous story ideas out of their
own personal life experiences and turn any one of them into a well-rounded tale.
Participants will leave the workshop with one new piece that will contain all the
bones of a good story. Whether a story lover, a family storyteller, a performing
teller, a writer or a public speaker – this workshop will help participants build their
repertoires, enhance any presentation and transform life experiences into spellbinding narratives.
What participants will get from this workshop:
The Memory Map technique for finding a personal story
The "StoryBox" technique for crafting a personal story
A new tale that contains all the bones of a good story
Mary Lou Williams is a retired teacher and a professional storyteller. She holds a masters degree in education from Columbia University.  She has served on the board of the Florida Storytelling Association and has produced local storytelling workshops and concerts featuring national tellers.  She is also a member of Toastmasters and has achieved the Distinguished Toastmaster award.  She has written a book of her stories called Ten Fractured Fairy Tales.  She is a member of The Storytellers of the Round Table, a quartet of storytellers that produce and perform storytelling showcases at the Sugden theatre in Naples and the Alliance for the Arts in Fort Myers and perform regularly at Brambles English Tea Room in Naples. She won first place in the Story Slam contest at the 2018 Florida Storytelling Festival and was a featured teller at the 2018 Stone Soup Festival, the official state storytelling festival of South Carolina.  She won first place in the District 48 Toastmasters Humorous Speech Contest  on May 13, 2022.