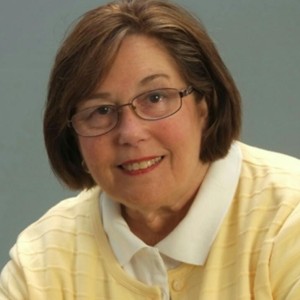 I am a retired teacher who loves to read and write. I contribute my love for words to my mother, who was, at one time, an editor with a national magazine. While my mother enjoyed writing, my father told stories: therefore, it was no surprise to family and friends that I enjoy storytelling. I've been known to embellish my stories a bit, but truth, with added details, makes for a great story.
I was born in Louisville, Kentucky, but was raised in San Francisco, California until we moved back to Louisville when I was thirteen years old. To this day, San Francisco has a special place in my heart.
After graduating from Seneca High School in Louisville in 1966, I attended Cumberland College, located in Williamsburg, KY for two years. While only there for a short time, this beautiful college played a role in influencing my choices in my life.
I married Doug in the summer of 1968 and was hired that same summer to teach in a local school in Jefferson County Kentucky. I was hired on an emergency certificate at the age of 19 years old. This made me one of the youngest teacher ever hired in Jefferson County. I contribute this incredible opportunity to the excellent education I received at Cumberland College.
Following my first year of teaching, our son was born, followed three years later by the birth of our second son. I remained a stay- at- home mom until our boys went to school.
I was a real estate agent for eight years. During that time, I completed my education at the University of Louisville. I received a BS in Education with certification in Elementary Education and Special Education through the 12th grade. Three years later, I received my Master's degree in Reading with certification as a Reading Specialist. While teaching I presented many workshops to other teachers on topics pertaining to reading and writing. I was trained by the state of Kentucky to score students' writing portfolios. For many years, I scored writing portfolios for 4th grade students and 7th grade students. After teaching for 19 years I had to retired on disability.
In 2001 I self-published my first book, The Magic in Believing-The Tooth Fairies. This was an eye-opening, fun, experience. I enjoyed being interview on the local morning news, reading articles about my book in several newspapers and have an author –signing at a large local bookstore. My favorite writing experiences included going into classrooms to share my love for reading and writing, and being on a very popular radio show.
In 2002, I became a grandmother. I now have three beautiful grandchildren and two adorable Shih Tzu's .
My husband and I moved to Fort Myers, Florida 4 years ago. We love the sun, the beach, and the friends we have made here.
My children's book, 4 Fairies in the Land of Nothing, was published in 2015, and I am working on my next children's book.
Belonging to GCWA has been inspiring as well as educational. Other organizations that I belong to are Friends of the Lakes Regional Library and the Greeters Club of Greater Fort Myers. I am currently secretary at both organizations. I enjoy being involved with these groups. The secretary's job is one that I enjoy and feel comfortable doing.
Visit her blog at: dcw0810.wordpress.com