Workshop: The First 100 Words
Topic: The Importance of the First 100 Words
May 20, 2023, 10 a.m. to Noon
In person – No Zoom Offered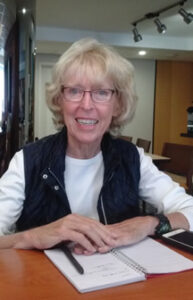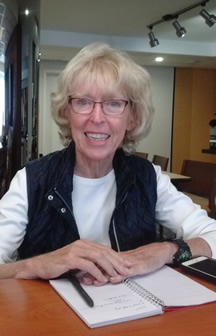 Meeting
Location: Map
Word of Life Church
6111 South Pointe Blvd.
Fort Myers, FL 33919
You only have one opportunity to make a memorable first impression. 
"The First 100 Words" is based on a book by the same name, written by Stephen Parish and editors at Lascaux Books, a literary publishing house.  According to the blurb in the book, the first 100 words of a manuscript are as important as all the words that follow.  They comprise a first impression.  If poorly chosen, they may be the only words an editor reads.
"This is a workshop, not a lecture," says Claudia Geagan.  May's attendees should bring notebooks and fast-writing pens and be prepared to participate.
What distinguishes being a scribbler from a genius?  Claudia's workshop may provide you with some insight in that direction; she is a master at word minimalism.
After a financial career in major corporations in big cities, Geagan retired to South Carolina and later to Southwest Florida.  She began authoring personal essays and a smattering of flash non-fiction and poetry and has been published in at least eight Literary Journals.

While at Furman University's Osher Lifelong Learning Institute, Geagan taught "Writing the Personal Essay" and has been nominated three times for a Pushcart Prize.  Pushcart is the most honored literary project in America!
Geagan is one of the judges for this year's GCWA Writing Contest.  "If your work doesn't get past the first readers, it doesn't go anywhere.  In the case of Literary Reviews, these first readers are often bored grad students.  The opening must intrigue."