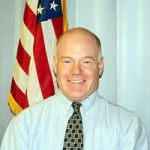 Greetings members of the GCWA,
As the Vice-President of the GCWA Board, I will be filling in for our President, Tom Nelson, as he travels north to visit family and friends.
Last month's speaker, Dorothy Brooks, was well received. She spoke about the importance of sound in poetry and prose, and whether you write poetry, fiction or non-fiction, everyone left the meeting having learned something new they could apply to their own writing.
Our May 19 meeting taking place at Zion Lutheran Church, and will feature guest speaker Roger Williams. Roger is a columnist from the Florida Weekly newspaper. He will speak to us about "Storytelling in print journalism: How to find freedom in the form and throw stories like fastballs." Roger is the winner of numerous awards, most recently the Claudia Ross award for investigative journalism; he will also discuss the trials, tribulations and challenges of writing a weekly column for one of Florida's most popular newspapers, and offer advice on how writers can succeed in being published by print journals.
Judy Loose, our webmaster, is still looking for a helper. With our growing membership and more of us using the GCWA website, it's getting to be too much for one person. Even if you don't have web skills, Judy will happily teach the right candidate. If you're interested in helping please see Judy during the meeting.
Also there is a Round Robin starting in June. If you're interested in being a part of it, please see Richard Georgian during our meeting.
Lastly, if anyone found a pair of prescription sunglasses at our April meeting, please turn them in to me before or after the meeting and I will return them to their owner. Thanks.
Keep writing, and hope to see you all on Saturday.
Tim Jacobs
(For Tom Nelson)