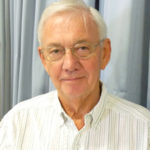 Dear Gulf Coast Writers.
Your GCWA executive board trusts you have enjoyed a wonderful Christmas and we wish you a very Happy New Year. As we enter into this new year of 2013 I would like to remind you of a few future events.
After changes of location for the October and November gatherings we will be back at Zion Lutheran on Winkler for the January 19th meeting starting at 10am; come early for coffee, snacks and a good seat. Chris Angermann…journalist, ghostwriter and director of theater will speak. With a wide variety of experiences, his topic "What Every Writer Should Know about Publishing" is guaranteed to enlighten and entertain us.
Entry's for the annual GCWA writing contest were closed as of Dec 1 and have since been sent to the respective judging teams. Forty-five entries were received vying for the cash prizes and bragging rights when winners will be announced at our March meeting.
Ann Dalton will be presenting a work shop on Pine Inland, January 5th. Check the web site for details regarding her topic of invasion of privacy and defamation issues.
Your nominating committee is actively pursuing nominees for the next slate of officers to be voted upon at the March meeting. If interested in becoming a nominee please contact; Pat Jana, Linda Kruleski, Richard Georgian, Martha Jeffers, and Donna Rodio who form this group. A new web-master is high on our future needs!
Should any member see a need to change or revise a bi-law or our constitution, this should be brought up in our January's meeting. This will give ample time for consideration by our March annual meeting.
Oh, yes folks, a reminder that annual dues should be paid in January. At $25 it's still the best bargain in town.
Regards,
Tom Nelson, President