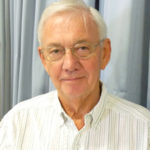 Dear GCWA Members.
Don't forget our August meeting this Saturday, the 18th, Zion Lutheran Church, starting at 10am. Come early for coffee (maybe bring a snack to share) and claim a front row seat to hear speaker, Felice Gerwitz, discuss her secrets of book marketing "and ways for authors to get their books noticed." What a great idea!
Attendance this summer has been excellent considering how we lose so many going north to escape the Florida heat. (Boy have they been surprised this year!) As reported by our Membership chair, Linda Kruleski, our July meeting attendance was 80+, the third highest of the year to date; 13 were first time guests, with 12 new memberships signing up. Good numbers and we thank all those who bring friends and recommend GCWA. Total membership as of July is 149…and growing.
Special Projects chair, Ken Feeley, is continuing to take reservations for GCWA author's signing tables for the October 20th Fall For the Arts Event. Check www.Gulfwriters.org for details. Ken's email is klfeeley@embarqmail.com to rent full ($25) or half ($15) day tables.
A heads ups about a change of date and place for the October meeting. To allow members to participate in the festivities of the Alliance event that month's meeting will be rescheduled to the fourth Saturday, October 27th and will be relocated to Covenant Presbyterian Church, 2439 McGregor Blvd. Mark your calendars; more later.
Our annual writing contest started in July and is now in full swing. As always, details are on the web site.
We also welcome new web-helpers, Barbara Burnett, Denise Holbrook, and Michelle James to help Judy Loose with this important tool of our association. Thanks gals.
Look forward to seeing you Saturday.
Tom Nelson, President