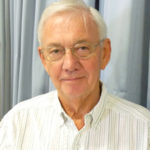 Dear GCWA Members,
Here we are once more, days away from our next meeting, Saturday, February 18 at Zion Lutheran Church beginning at 10am.
S. R. (Bob) Maxeiner Jr will bring us his message of Strong Writing. He will remind us that writing should be fun, virtuous and full of life as he leads us down this path showing us how to avoid the pot holes of lazy narrative. This will prove to be another entertaining and informative hour with the author of novels TRANSPLANT, INNOCENTIA and TOO MANY QUESTIONS.
As always we encourage you to check the website for all information pertaining to our association and other related events. There are any numbers of special opportunities for members and non members to enjoy during this active season. Anyone wishing to help with the maintenance of the website please contact Judy Loose.
March heads up; Remember to keep in mind that our March meeting date has been changed to the fourth Saturday, March24th, to allow members to attend the Harbor Side Reading Festival on March 17th. There are still spaces available at the GCWA table for your book signing and sales at the Harbor Side event. Call Ken Feeley 992-2726.
With that date change, we also must meet on March 24th at the Covenant Presbyterian Church, 2439 McGregor Blvd. It's near the Edison Estates, see map on web site. ( I see in my Jan letter I announced that we would be at Lakeside Library; that changed and its now Covenant.)
See you this Saturday at Zion.
Tom Nelson, President