Speaker: Arielle Haughee
Topic: Crisp Up That Prose!
March 18, 2023, 10 a.m. to Noon
In person and Zoom – Register here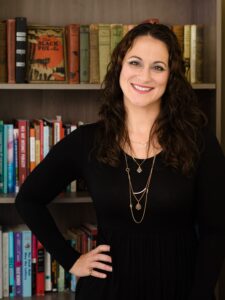 Meeting
Location: Map

Word of Life Church
6111 South Pointe Blvd.
Fort Myers, FL 33919


Crisp Up That Prose! – Tight writing is a necessity for attracting agents and editors as well as keeping readers interested. In this workshop, we'll discuss frequently used fluff words, strategies for cleaning up sentences, and bad habits that can make prose cumbersome. We'll utilize three strategies–cut, replace, and trim down–to make your writing as efficient as possible. Bring some of your writing that needs revision
for a hands-on portion of class. You'll leave with easy strategies to use in your writing and an editing checklist to help you spot fluff.
Arielle Haughee (Hoy) is a six-time RPLA-winning author and the owner of Orange Blossom Publishing. She is an editor, speaker, and writing coach, and was previously the Executive Vice President and Marketing Chair for the Florida Writers Association. She was honored with the President's Award from FWA in 2020, and in 2021 Pling's Party was awarded Children's Book of the Year. Her press, Orange Blossom Publishing, publishes books about love, humor, and wellness for women and children. She is currently taking submissions for romance, women's fiction, young adult, and nonfiction of interest to the female audience. More information at orangeblossombooks.com.
*Arielle is presenting via  Zoom; however, like usual, we are meeting in person and on Zoom.