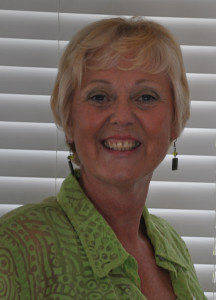 I have always wanted to write. When I was 10 years old, I won first prize in a Patriotism contest at the Children of the American Revolution (CAR). I said to my mother, "I want to be a writer." My mother said, "Find a profession that will pay some money." I wrote articles for the school newspaper, the local newspaper and a few magazines, but it wasn't until I came to Florida eight years ago that I decided it was now my time to write.
I spent a year and a half creating my first cookbook, "In Addition…to the Entrée". It's all about the important side dishes which compliments the main dishes. It is a personal guide to help the busy working person as well as anyone to decide what to serve as a side dish for the meal. The book has one hundred and sixty recipes, over two hundred color photos, and is divided into fourteen sections with an extensive index.
Then I started working on my novel, "The Bonnie Neuk Tea Room: Friends and Uninvited Guests (Ghosts)". Victoria Storm is facing a divorce and wants to do something different with the rest of her life. But what? She receives a cell call from someone who suggests she opens a tea room like her grandmother in her hometown of Metuchen, New Jersey. And who was that who called?
She buys an old house, renovates it into a tea room and has lots of encounters with uninvited guests or are they ghosts?
Please check out www.cookingbyconnie.com and thebonnieneuktearoom.com for more information, ordering, pricing, and photos. The cookbook is $15.00 and the novel is $10.00, plus postage if you want it mailed.
You can also purchase The Bonnie Neuk through www.Createspace.com/4775503 or on Amazon.com Or either book from the back of my car.
Visit her website at: www.thebonnieneuktearoom.com