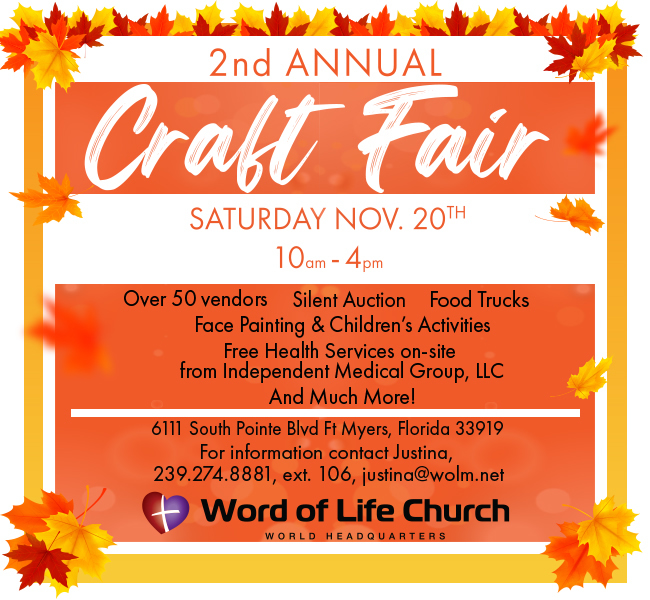 An opportunity has opened for GCWA members and associates to participate in the large Art & Craft Show being held at Word of Life church on Saturday, November 20, 2021. 
Please read the application form and at the top of the form it asks
D.B.A. ______________.
Fill out:  GULF COAST WRITERS ASSOCIATION.
This is the only way Justina can know how many of you are with GCWA and keep you in one area together.
I have a banner that says, Meet the Authors – Gulf Coast Writers Association. This has straps and can be tied to a couple tables for identification.
After the event we would be interested to know how you did at this venue.
Irene, Smith
GCWA President
To sign up, fill out the following application by November 15th, 2021 and mail check and application to:
Word of Life
6111 South Pointe Blvd
Ft Myers, FL  33919
ATTN: Craft Fair
Or email application to: justina@wolm.net
*If application is emailed, the application will not be active until the fees are received.