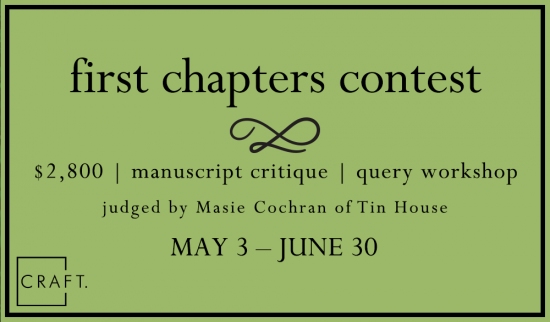 2021 First Chapters Contest is OPEN
Our First Chapters Contest is back! Open through June 30, 2021 to the first 5,000 words of unpublished book-length adult literary fiction.
Guest Judge Masie Cochran of Tin House will select three winning excerpts for publication, with $2,800 awarded. Additional awards include manuscript review by The Artful Editor to the grand-prize winner, and a query letter workshop with Ladderbird Literary Agency to the winner and two runners-up.