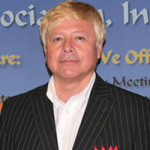 Dear members,
I hope all of you survived Hurricane Irma with little or no damage and life is getting back to normal.
I'm working with a group of volunteers from all over the country who have come to help clean up and repair homes. It's inspiring to see all these people working together. If any of you need help recovering from the storm, please call me.
I missed seeing everyone at the meeting this month; hope to catch up with you and hear your stories in October.
Don Cappelli
GCWA President