Drawing the battle lines between Show and Tell – Part 2
Ed Ellis will be using information as developed by Robert Plutchik (Psychologist of Note) and his emotions wheel. Please print the wheel graphic and bring it to the meeting. It will be used to explain the examples during the meeting.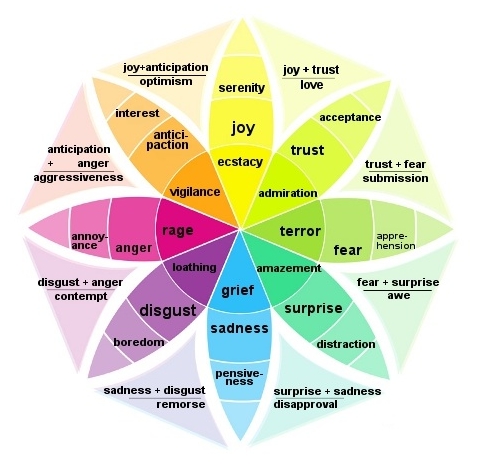 Meeting Date: Wednesday June 13th.
Jacaranda Meeting – 1:30 pm to 3:30 pm, Conference Room, second floor
Jacaranda Trace
3600 William Penn Way, Venice, FL 34293
Englewood Meeting – 5:00 pm to 7:30 pm
Elsie Quirk Library
100 W Dearborn St, Englewood, FL 34223