November 2020
Zoom meeting. Directions to follow.
Speaker: April O'Leary
Topic: What Publishing Path is Perfect for You?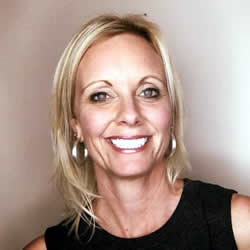 Decades ago aspiring authors had only two options secure a traditional publishing deal, or if you couldn't get one, publish your work yourself for a small fortune. Fortunately, writers have many more publishing paths available to traverse today that include various levels of difficulty. In this presentation, April O'Leary, founder of O'Leary Publishing, will discuss the pros and cons of each path including the amount of time and technology skills required for the author, the upfront cost, the opportunities for distribution and ownership of your work. You'll walk away with a clear trail guide to help you publish your book with success. See you at the top!
About April
April O'Leary is the founder of O'Leary Publishing, a hybrid book publishing company that serves independent authors who want a book to grow their brand, share a message or build a community. She is the author of six books and the host of the I'm Booked podcast. For more information you can visit www.olearypublishing.com and download The Influencer's Path to Successful Publishing free today.
Meeting: November 21, 2020, 10:00 AM – 12:00 Noon (Zoom meeting)