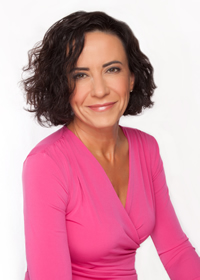 Jen Yontz-Orlando, MBA, MLIS
Since birth Jen was constantly switched back and forth between farms in rural Ohio and living with her wealthy grandparents in Cali, Colombia.
After many years in the corporate world and a severe health scare, Jen now dedicates her time and energy to writing. She credits the GCWA Critique Group with helping her and says, "Bob, Hunter, and Christie are fantastic writers as well as supportive and knowledge editors. Their support has been invaluable."

Today she writes memoir about how living in these two extremes forged her identity and values.
Jen's themes include culture, class, language, family dynamics, education, religion, mental illness, alcoholism, and the transformational power of love.
Currently Jen is working on a podcast series about her life with OneC Productions called Heal Me. That podcast comes out in early September.