Speaker: Allie Pleiter
Topic: FINISH THAT BOOK with The Chunky Method!
June 17, 2023, 10 a.m. to Noon
In person and Zoom – Register Here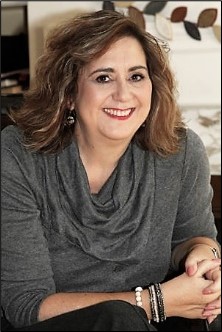 Meeting Location: Map
Word of Life Church
6111 South Pointe Blvd.
Fort Myers, FL 33919

FINISH THAT BOOK with The Chunky Method

Do you feel like you can never find the time to write? Have you been chipping away at the same manuscript forever without much progress? Do you need a system that can get you to typing "The End" with success and satisfaction? Wrangling a fickle muse to meet a deadline—or just to get rid of that looming blank page—is a life-skill for everyone who wants to get serious about their writing.
Allie Pleiter, the bestselling author of over 40 books, shares the nuts and bolts of how to manage your muse. You'll learn how to set goals and deadlines that reflect your personal writing style and speed–and smart ways to get faster when you need it. Join the thousands of other writers who have mastered the writing process using Pleiter's popular Chunky Method. With a useful mix of the practical, the inspirational, and the nitty-gritty real life of it all, this workshop gives aspiring or working writers the tools they need to make the magic happen.
What others have said about The Chunky Method Workshop:
Implementing the Chunky Method has charged my writing with confidence, quadrupled my productivity, organized my days, and enhanced my enjoyment of life. Allie is my hero! — Linda H.
"I was overwhelmed, but now I feel fantastic" — Michelle S.
Before The Chunky Method, I spent years worrying about how I was ever going to finish my novel, let alone a series of stories, with a busy schedule and a demanding day job. I feel far more confident now, and the method works – it's my custom method, after all. I've already written far more than before the Chunky Method. — M.V.
I feel empowered. I feel much more in control of the process now. I feel good that I have a plan and schedule that work with me. I feel like I am going to achieve success, and in a timely manner instead of a scattered one. Thank you again for some of the most valuable, and applicable information I've received in over fourteen years of conferences and online classes." — Becki
Allie Pleiter bio:
Award-winning bestselling author Allie Pleiter writes both fiction and non-fiction working on as many as four books at a time.  She teaches writers how to be consistently, dependably productive and create the content today's market requires. The author of over 60 published titles, Allie has spent a decade in the publishing profession with over 1.6 million books sold worldwide.  In addition to her own writing career, Allie maintains an active writing productivity coaching practice and speaks regularly on resilience, the creative process, authorship, and her very favorite topic—The Chunky Method of time management.
Links:
website: alliepleiter.com
Instagram: https://www.instagram.com/alliepleiterauthor/
Facebook Page: https://www.facebook.com/alliepleiter
LinkedIn: https://www.linkedin.com/in/allie-pleiter-6a021b139
Twitter: https://twitter.com/alliepleiter (@alliepleiter)
Goodreads: https://www.goodreads.com/author/show/453346.Allie_Pleiter
Amazon: https://www.amazon.com/Allie-Pleiter/e/B001H6IEUO/ref=dp_byline_cont_pop_ebooks_1
Click the link below to review a short video of Allie promoting the Chunky Method Webinar on Jun 17, 2023