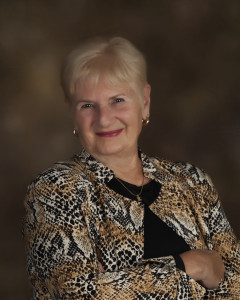 As a young girl, Karen had a strong desire to put words on paper. She enlisted the help of her younger brothers to deliver a neatly hand-written newspaper throughout their Detroit neighborhood, Rosedale Park. This went on for several weeks until her mother lowered the boom  after a number of phone calls questioning the goings on in their home.
Years passed with Karen devouring book after book in the local library until one day she decided to try her hand writing historical fiction. After graduating from Northwood University, she married and spent the next years in the woodlands of Northern Michigan relishing the beauty of the Au Sable River.
In spite of, or because of, her growing family, she pounded out stories on a Royal Portable typewriter that bounced merrily across the desktop. The lusty voices of children in the background increased her fervor to lose oneself in another world.
Somewhere between diapering her first child and kissing the sixth off to college, she managed to resurrect what little she remembered about writing from the Dominican Nuns in the Detroit, Michigan parochial system. They had attempted to teach her how to diagram a sentence. Armed with this knowledge and her love of Jane Austen and Kathleen Woodiwiss' memorable tales, Karen eventually swapped out the Royal for a thirty-pound Olympic that stayed put when typing.
Her love of research, history, and tales of convoluted lives adds spice to an already rich and rewarding family life. She weaves all this against the backdrop of a by-gone era and tosses in plenty of problems to solve. Her novels involve young women blundering through the social constraints of the 18th and 19th Centuries.
Karen is published in numerous anthologies in Michigan and Florida with mainstream contemporary short fiction. This past January she signed a three-book contract with Melange books, titled Ladies of Mischief. The first book, Devil's Grace – Renn Arelia's Story, launched August 29, 2015.  Mission Song – Chenoa's Story will be out early winter 2015.
Karen joined GCWA in February 2005. She and husband Charlie divide their time between golf courses in both states.
Visit her website at: http://karendeanbenson.com