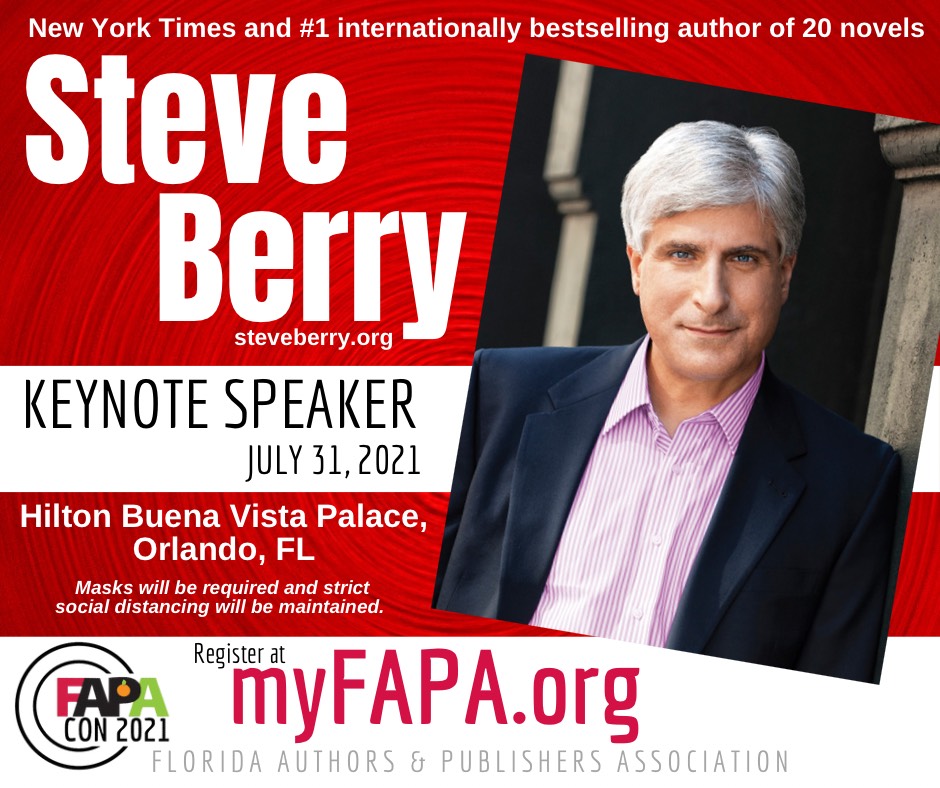 WORKSHOP SPEAKERS!
Don't forget that Steve Berry will be the Keynote Speaker at this year's FAPA Annual Conference in Orlando. He is the New York Times and #1 internationally bestselling author of 20 novels. To learn more about Steve Berry, go to https://steveberry.org  Steve will speak at 11:45 am on July 31, 2021, at the FAPAcon2021 conference at the Hilton Orlando Buena Vista Palace.
1:00 PM Workshop speakers are:
Brenda M. Spalding will present "Choice for the Independent Author." She is a prolific author with children's books and several adult novels. She has won awards from the Florida Authors and Publishers Association and the National League of American Pen Women.
Michael L. Joy brings us "Catching an agent's attention 101". He a board member of the Florida Chapter of the Mystery Writers of America, where he is the co-chair of their annual mystery writing conference, SleuthFest. (SleuthFest.com).
Check back next month to see more workshop speakers!
To register for the conference, go to https://myfapa.org/fapacon2021/.
Members: Log in to get your discount!
Masks are still required in public areas of the hotel. This may change and if so, we will notify you.