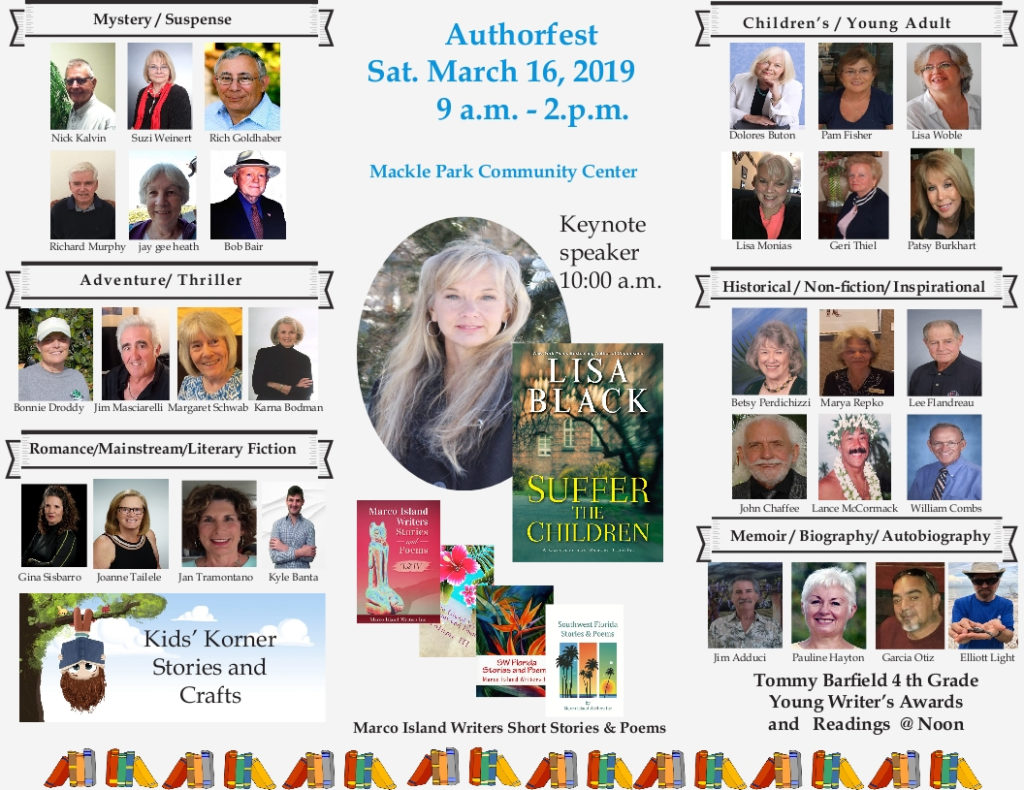 WHEN:  SATURDAY, MARCH 16, 2019
TIME: 9 AM – 2 PM
WHERE: MACKLE PARK COMMUNITY CENTER
1361 Andalusia Terrace, Marco Island, FL
REGISTRATION OPEN NOW to members and non-members
Authorfest is back, bigger and better than ever! After five years we have gotten it right with the right place, the right time and the right publicity.
New York Times Best Selling Author Lisa Black is the Keynote Speaker for the afternoon. She will have her own table and be selling her books during the day. We have a Kid's Corner, with crafts and storytelling, and local authors reading their own books. How can it get better than this? Selected Young Writers from our writing project will read their own works & receive their rewards.
We have several sponsorships by the business community and are actively seeking more.  There will be professional printing of signs, flyers, and brochures; publicity announcements in 3 local newspapers; Chamber of Commerce eBlast to its members, and announcements on the radio.
This is the signature event of the year for MIW Inc.
Don't miss it!