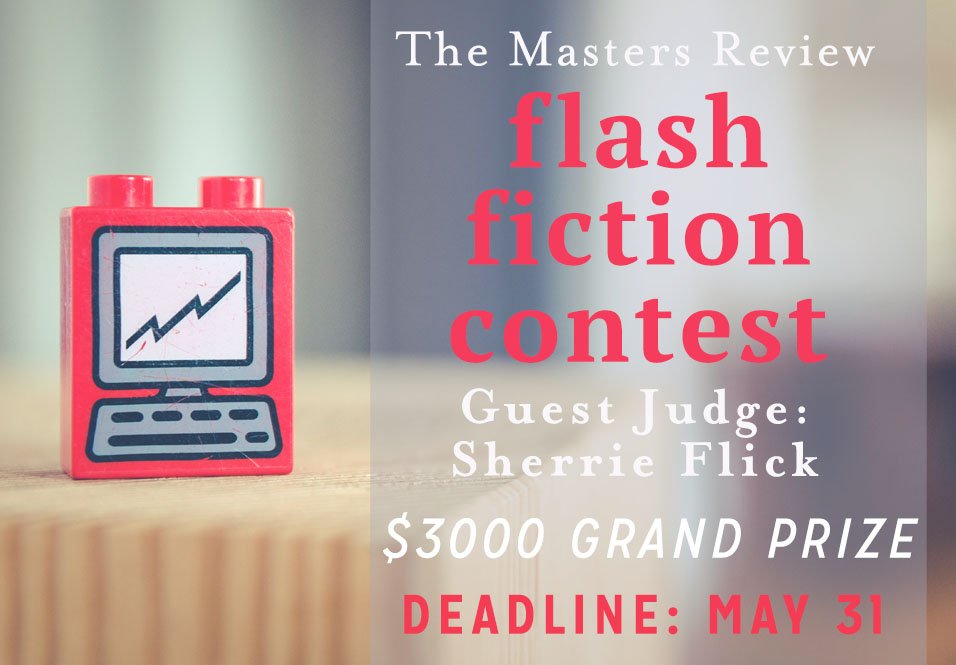 The Masters Review Flash Fiction Contest
Judged by Sherrie Flick!
$3000 Grand Prize
DEADLINE: MAY 31

Our annual Flash Fiction Contest is now open for submissions! We're looking for your very best stories under 1,000 words—and the winner receives $3000! This year's contest is judged by the spectacular Sherrie Flick, who will be selecting the finalists from a shortlist chosen by our editors.