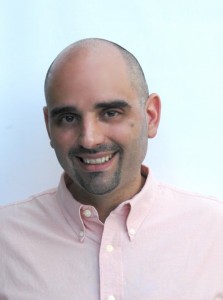 Having moved to Fort Myers in September 2014, Michael Hebler is a Southern California native. Michael dreamed of following his passions for entertainment and storytelling with acting. It was while studying theatre arts at Orange Coast College, in Costa Mesa, California, he realized his penchant for stories were better suited on the page rather than the stage. Creating tales with suspense, laughter, and heart is not Michael's only love.
Hebler also enjoys films, roller coasters, video games, Star Wars, anything Disney, as well as volunteering for Meals on Wheels and aiding in animal rights programs. In addition to being an award-winning author of his dark fiction Chupacabra Series, Michael has also been a professional script reader for Davis Entertainment (Grumpy Old Men, The Blacklist) and a film publicist. Previous publicity credits include numerous titles for Walt Disney, Pixar, Lionsgate, Lakeshore Entertainment, Warner Bros., Summit Entertainment, as well as the 2013 Academy Award-winning Best Foreign Language Film, "La grande bellezza" (The Great Beauty).
To date, Michael's publications include Night of the Chupacabra (2014 NIEA Award-Winner Best Horror), Curse of the Chupacabra, and Legend of the Chupacabra (Books I, II, & III of a six-part series), as well as his first publication, The Night After Christmas, a children's picture book.
Visit his website at: http://michaelhebler.com