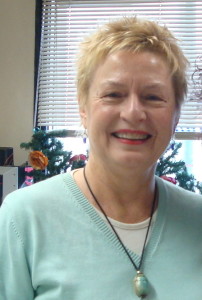 Nancy Petralia grew up in Pittsburgh, PA and will forever be a Steelers fan. Always moving eastward, she lived in Harrisburg then Philadelphia where she met husband John. He taught her about good olives, opera, tennis and Italian cooking. She taught him about Irish stew and having a dog. Together they started a book club that's met every month for nearly 20 years.
They retired to the Jersey shore where Nancy improved her backhand and discovered a talent for ceramic sculpture. They took Italian lessons. And they dreamed…of living in Italy. When they decided to make that dream a reality it was the start of the best year of their lives–and a story they wanted to share.
Nancy and John recently relocated to Fort Myers, Florida, a city they hope to love as much as Parma, Italy.
Visit Nancy and John at: http://NotInATuscanVilla.com