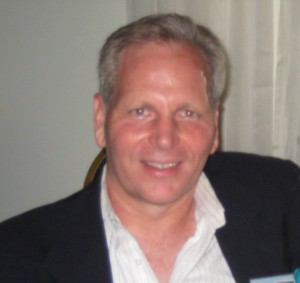 I was born in 1957 in the beautiful Finger Lakes town of Ithaca, New York at the southern tip of Cayuga Lake (AKA "Ithaca is Gorges" and the home of Cornell University, Ithaca College and Ithaca Gun). At the age of 22 I followed my brother Rocky to Fort Myers, Florida where after a few years in the bar business I found my way into real estate development and redevelopment and enjoyed a 30 year career.
I have three remarkable daughters, Ashley, Lyndsey Grace and Chloe' and a grand son to brag about. The death of Lyndsey Grace at 22 from diabetes complications has forever changed my life and given me inspiration to write more. Ashley graduated from the University of Florida and Emory Law School. Chloe is presently an art major at the University of Florida.
When I was 12 my step Dad, Ernie Silver, gave me the poem Invictus as a creed to live by. As I memorized it I found strength in the poem's words and it sparked my passion for writing poetry. I never imagined until recently that I would someday be the author of poetry and children's books. I wish that my mom, Edie, and Ernie were here to read them.
I wrote my first poem when I was 24 and published my first poetry book entitled "Reflections of a Life in Poetry" when I was 57. It is a collection of 50 poems I wrote over 32 years. The subject matter is derived mostly from events in my life or those of close friends and family. They range from love to love lost, from life to lives lost, from childbirth to a child lost, from children to grandchildren, from courtship to marriage, from bikers to veterans, from Christmas to Thanksgiving, from Christenings to reunions, and even some faith-based poems with spiritual messages. I was honored to receive a Five Star book review from Readers Choice.
My hope is that you will find a special poem for you or a loved one that touches your emotions and brings either a smile or a tear, maybe recalls a fond memory, gives you comfort through a difficult time, or just causes you to reflect upon your life where you have been and where you are going.
One of the poems in the book entitled "You're A CrocaGator" is now my first children's book. It is a story about love and acceptance as the story line follows the events when a crocodile, named CrocaSonny, falls in love with a beautiful alligator he spots across the creek, named GatorSissy. They get together and form a mixed family like many others throughout the world. My hope is that this children's book can be a parental tool to promote awareness to convey an explanation of issues our mixed society faces today.
I intend to use the "CrocaGator" in a series of books to address children and family issues. My second book will be out this summer entitled "You're a Step CrocaGator" focuses on the relationship of step children and their parents.
I have written 8 books now so in the near future be on the lookout for books about: a baby CrocaGator, a CrocaGator going to school, a Happy Birthday CrocaGator, a handicap CrocaGator, a safe CrocaGator and a bullied CrocaGator, to name a few.
By the way, proceeds from the sale of every book goes to support the soon to open "Lyndsey House" in Fort Myers, Florida. Lyndsey House is a shelter for women and women with children operated by the Fort Myers Rescue Mission.
Today I enjoy sharing my poetry with friends and family and making new fans. The best part of my job besides writing is reading to children at schools, inmates at the jail, friends at night and the occasional audience. There is never a charge so if you have a need to hear a few of Kenny's Poems let me know.
I love hearing back from readers by e-mail at kenny@thecrocagator.com. It would be my fondest desire that my poems encourage others to take some time and write a rhyme.
Visit his website at: http://thecrocagator.com