President's Letter for June 2023
In May, under the tutelage of the multi-talented Claudia Geagan, fifty-two participants eagerly wrote their First 100 Words and read them aloud, receiving great feedback.  One of the best readings came from a woman who had been wanting to write, but never believed she could.  What she wrote amazed everyone, including herself.  No one left the meeting quietly; they left exuberantly!
We expect a similar reaction to our June speaker.  Allie Pleiter, a bestselling author of over 40 books, will present The Chunky Method of Time Management, a system that will get you to typing "The End" with success and satisfaction.  This program is a mix of practical, inspirational, and the nitty-gritty real life of it all that gives aspiring or working writers the tools they need to make the magic happen.  Pleiter will be making her presentation to the group live, via Zoom, so be sure to join us in person or via Zoom.
Location: Map
Word of Life Church
6111 South Pointe Blvd.
Fort Myers, FL 33919
The Hurricane Ian Storm Stories project is a huge success.  Submissions have ended and we have collected about 75 stories and poems.  The book will run about 300 pages.  Robert Macomber, multi-award-winning author and internationally acclaimed speaker who lives on Pine Island, has written the foreword and well-known local artist from Matlacha, Leoma Lovegrove, has given us an original painting to use on the cover.  Mary Charles was interviewed by the Sanibel Captiva Island Reporter, Islander and Current, and Jeanne Meeks was interviewed by WFCU regarding the project.  We are excited about our partnership with the Alliance for the Arts in this endeavor and the committee is organizing a book launch at the Alliance, which will include speakers, a panel discussion, a storm-chaser video, on-stage performances, and light refreshments, all amid the Alliance's Hurricane art exhibit.  Everyone, especially our authors, is invited, so save the date: the evening of September 9, 2023.  The closing reception for the exhibit is September 28th.
Our Program Director, Mary Charles is requesting input from members on future programs.  What would you like to see: lectures, workshops, word games, other ideas?  Submit your suggestions to: mary@marycharles.com.
PLEASE NOTE:  We are in urgent need of an experienced Webmaster with strong background skills in Information Technology (IT) or Computer Science and Website Development/Design to fill our Webmaster pro bono position.  Website Coding isn't necessary.  As with all of our board positions, this is a volunteer position.  Experience with GoDaddy, MailChimp, and WordPress is preferable, although some training will be provided to a person with basic IT skills and experience in web design.  If you know someone with this background, who is willing to fill the volunteer Lead Webmaster position, please contact Dr. Kesha Dreher at website@gulfwriters.org and Irene Smith at president@gulfwriters.org.
If you have not renewed your dues, we would appreciate your doing so.  Your membership can be renewed at the meeting through PayPal, or you can mail a check to:
Gulf Coast Writer Association
P.O. Box 60771
Fort Myers, FL 33906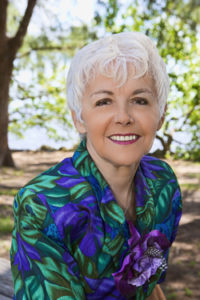 Irene Smith, President