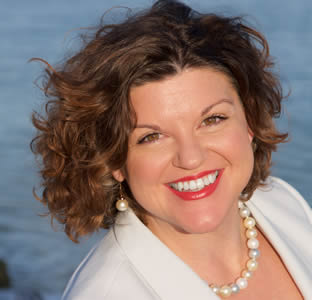 Rebeca Seitz is a #1 Amazon bestselling writer and the founding President and CEO of 1C Productions, Inc. (justonec.com), a multimedia company specializing in creating thought-provoking stories. 1C's first scripted dramatic podcast, MAKING THE CUT: The (mostly) True Life Story of a Retired Surgeon, began releasing in May 2020 and is in the top 30% of podcast shows worldwide. Seitz is also a regular contributing writer to Foundr Magazine, writing profiles of successful CEOs around the world and articles regarding the entrepreneurial life. Five novels, three novellas, and three biographies round out Rebeca's published book-length works. In 2016, she co-wrote the screenplay The Neapolitan with Disney veteran Bob Burris, and co-produced it with Chad Gundersen on location in Naples, Florida.
Seitz is the former President and CEO of SON Studios, a Naples-based non-profit that was founded in 2012 to use stories as vehicles for positive cultural change. Under her leadership, SON helped to bring over two dozen films and books to market while educating more than 2,000 writers in the art of embedding Truth into story. Notables who spoke and taught at SON events include Brian Bird, Josh Nadler, Chad Gundersen, Dan Merrell, Micheal Flaherty, Howie Klausner, Kevin Sorbo, Brent McCorkle, Fred Thompson, and many more. In 2005, Seitz founded Glass Road Public Relations, a literary PR firm that secured coverage for novelists on The Today Show, USA Today, Southern Living, The 700 Club, National Public Radio, Good Housekeeping, BookPage, Moody Radio, and numerous newspapers and radio shows. In its nine years, Glass Road worked with Tyndale, Zondervan, Waterbrook-Multnomah, David C Cook, Charisma, Barbour Books, Baker Books, Howard/Simon & Schuster, Hachette Books, Moody Publishing, Guideposts Books, AMG Publishers, B&H Publishing, NavPress, Worthy Booksand others. Its writer clients populated bestseller lists from the New York Times to USA Today. In January 2014, Seitz donated Glass Road to the nonprofit SON. Rebeca began her career by serving as the first dedicated publicist for the fiction division of Thomas Nelson Publishers, one of the Top Ten Publishers in the World and now a division of HarperCollins Publishers.
Rebeca has been interviewed or featured on NPR, CNN, Huffington Post Live, The Glenn Beck Show, The Blaze, The Washington Times, WorldNetDaily, FOX News, Townhall.com, and others regarding responsible use of mass media. The former University of Tennessee University Scholar holds a Master of Arts in Mass Communication and a Bachelor of Arts in Communications and Political Science. More info is at rebecaseitz.com.