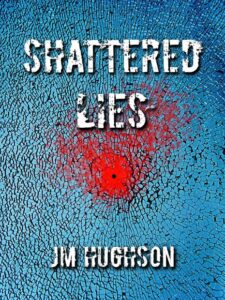 Dorothy Hall Is Darrington, Maryland's Darkest Secret.
That is until Emarie Lukins, a reporter for the Washington Intelligencer, is assigned to write a story about a sixty-five-year-old woman who killed her twenty-five-year-old lover.
 When Emarie's boss, Jim, gives her a file that contains only a one -page document and a photo of the world's homeliest woman dressed in a T-shirt with the words World's Best Mom on the front, Emarie's gut screams for her to refuse the assignment. 
Before she can back out, she is trapped in the depraved world of Dorothy Hall. Emarie digs into Dorothy's warped reality, untangling a web of abuse, deceit, manipulation, and murder, revealing Dorothy's true identity. 
When she uncovers damaging information Jim is desperate to keep under wraps, Emarie's own world is turned upside down. 
Nonetheless, Emarie is determined to write a book that proves Dorothy is not who she claims to be and exposes Darrington, Maryland's cover-up of Dorothy's despicable and deadly deeds. 
In the end, Emarie's book shatters lies and lives, putting her life at risk.
[more]
Purchase at Amazon