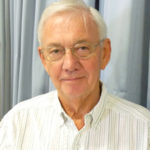 August 29, 2011
Dear Members,
Our August meeting was a busy one and there were a few announcements of coming events that were missed. Please note the following:
*Alliance for the Arts will be holding its fall affair, Fall for the Arts, on Saturday October 22, at the amphitheater grounds on the corner of Colonial and McGregor from 10am to 3pm. Your GCWA will reserve a number of tables to offer writers spaces for introducing and selling your books. We will have ten tables available, accommodating two writers per table. The cost for each writer is $20 on a first come basis. Contact Becky Elam, stitchrje@aol.com with your reservation.
*Ken Feeley, Special Projects, announced that plans are in the works with Bell Tower Shops to host a GCWA event, Meet the Writers Day, tentatively Saturday, Dec 3rd from 10am to 4pm. Six tables in strategic spots around the concourse of Bell Tower, with two members at each table would share a shift of three hours, thereby allowing a total of twenty-four members to participate. Cost of participation to be determined, probably from $15-$20. We won't start to take reservations as yet until the plans are finalized with Bell Shops.
Ken has been searching for a way to expose our writers to a high traffic area and the Christmas shopping season at Bell Tower looks like just the ticket. Stay tuned.
*It is time for members to be planning for participation in the annual GCWA annual writing contest. Poetry, fiction and non-fiction are the categories with the contest closing on January 31st 2012. Winners will be astounded by the valuable prizes! Details later.
*A new coffee shop in south Ft. Myers, The Coffee Cup, is organizing Friday and Saturday night events for local authors/poets/musicians to perform from 7 to 9pm. This open mic event would be another chance for those of you uninhibited in front of an audience to recite your stories, poems or sing a song. Check out The Coffee Cup web site www.coffeecupftmyers.com for additional information.
Contact owner Jaime Hewitt jaime_hewitt@yahoo.com to reserve your spot on a program.
Don't forget to check out the web site www.Gulfwriters.org for more exciting events.
Regards,
Tom Nelson, President.