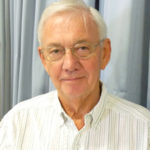 Dear GCWA Members,
We are days away from our first summer time meeting, Saturday, June 16 at Zion Lutheran, beginning at 10:00am(sharp).
Personally, I am looking forward to being back to meet and greet you after being gone in May. Oh, you say you hadn't noticed my absence, but wondered why the meeting was running so smoothly? Well, that's because Vice Chairman, Tim Jacobs and the rest of the executive committee did such a wonderful job. Thanks Tim and crew. But yes, I did have a good trip to Wisconsin, and no I didn't go because of the recall election. I'll have to tell you about it someday.
As for Saturday's meeting, our speaker is Patricia George, who will discuss the keys to establishing a relationship with an editor. One clue she gives is that editors like presents. That alone should pique ones curiosity.
At this time of the year, as always, our membership list continues to be reviewed and adjusted for those who are current with their dues and those who are not. From a membership high this spring of 178, the adjustment brings us back to 132. As the year progresses we will look for the paying membership to climb back up. The average attendance for the first five months of 2012 is 75 with a high of 97 in January. Really folks, all of these are great numbers to be proud of and again shows the popularity and desirability of GCWA. Keep bringing your friends and potential new members.
A heads-up for the July meeting: Elizabeth Huntoon Coursen will be presenting a workshop July 21 on "The Seven Steps to a Wildly Successful Book Tour" which will include a catered lunch. Check out www.gulfwriters.org for further details.
Your Executive Committee is in the process of refining the annual GCWA Writing Contest guidelines. We will begin to start receiving entries as early as July 1st with final submissions by December 1st. More details to come. Be thinking about your entry for 2012/2013.
See you all Saturday.
Regards,
Tom Nelson, President