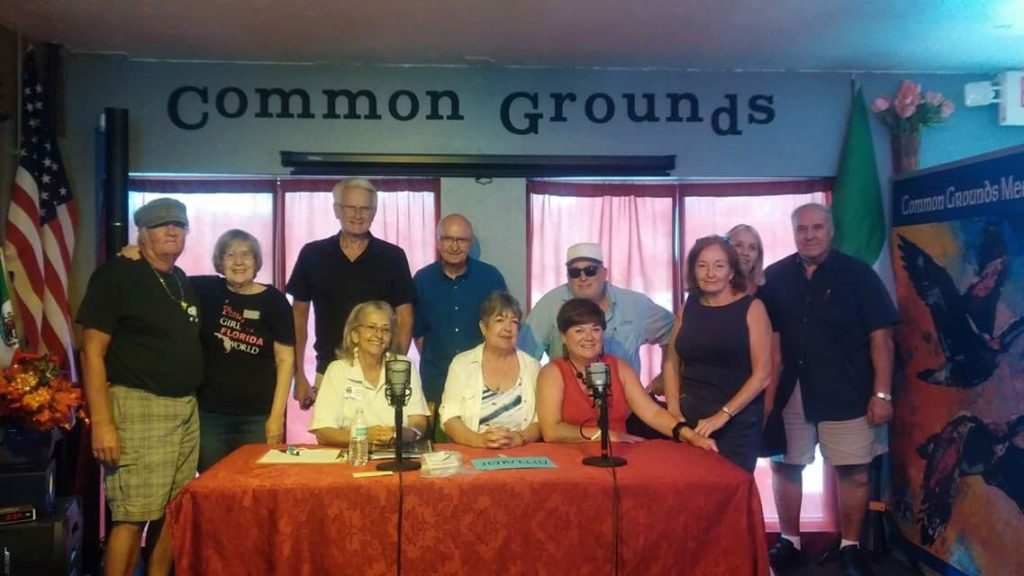 Every Sunday WKDW 97.5 FM nonprofit radio invites writers of all levels to READ their poem, story, or screen play on its weekly program, "Writers on the Air." (3 to 5 minutes is suggested). We're looking for funny and family-friendly content.  Sign-up is 2:30. Our show  airs live on Sunday at 3:00.  Worldwide viewers can hear the show on the Internet. (info@KDWradio.com)
After the show, and time-permitting, a visitor who reads may be eligible for a three-minute author interview that is posted on the Facebook page for "Writers on the Air".
Join us at Common Grounds Meeting Hall, 12735 US-41, North Port and relax in our family-friendly BYOB Listening Room, which offers snacks and comfortable seating. Find us next door to WKDW 97.5 FM radio station, which is in the Springs Plaza just south of Caddy Carts if heading south from Venice.  The public is WELCOME. Readers need not be published.
For more details, contact Linda Schell, Lschell2@verizon.net, 941-223-1262. For cancellations due to weather or holidays, visit our FACEBOOK PAGE: "Writers on the Air."