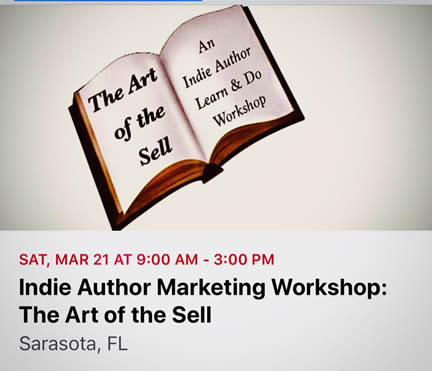 You accomplished a monumental task—writing your book! Now, let's get that book into readers' hands!
 WORKSHOP DESCRIPTION: Utilizing instruction, role-play, hands-on design and coaching, we'll give indie authors tips and tools needed to create customized, functional, versatile marketing strategies and collaterals to boost books sales, expand awareness, attract readers and continually engage followers.
COST: $129 per person, includes workshop materials, lunch, and beverages throughout the day.
REGISTRATION: Jan. 16, 2020 – Feb. 28, 2020. Seating is limited; ABSOLUTELY NO WALK-INS.
TO REGISTER: Email your name, book title (one per registrant) and best contact number to: brookgranpublishing@gmail.com (we will contact you)
 WORKSHOP SESSIONS:
—They're not buying your book, they're buying you!
—Social Media Marketing: Finding, Being, Doing, inhabiting your niche (aka You Are A Rock Star!)
 —Let's create!
WORKSHOP BONUS FEATURES:
+ Lunch & Learn: "Maximizing LinkedIn, building your author brand" presented by Microsoft
First 20 registrations receive one of the following:
-Certificate for a 25-minute one-on-one coaching session
-Certificate for a 30-minute podcast interview
-A gift certificate from Microsoft for a one-hour personal training session
Marketing matters!