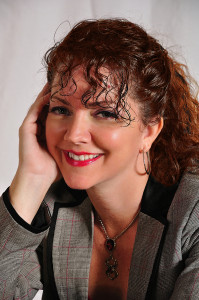 Author, Book Designer & Publisher, Jennifer FitzGerald, has worked with hundreds of authors for a decade now. Originally she was only designing book covers, although now has come all the way to owning her own micro-press publishing company.  You can see her speaking to groups across the state, and now she is here with us to answer your burning questions.
Raised in Northern California, she came to SWFL in 2005 by way of a long path. She is what you would call a Jane of all trades, and many agree she has truly mastered quite a few of them. When she retired from professional ballet, after traveling around the world, she settled in Key West for a decade as a massage therapist. Moving to Ft Myers she opened a day spa until the recession hit.
After dance, she went to college. First, for a degree in Dive Business Technologies, where hard-hat diving was a huge thrill for her, and she became a PADI scuba instructor. She still enjoys underwater adventures whenever she can. Then, she received her Bachelors in Business Administration from the Navy base campus of Saint Leo University. Her artistic nature took her back to college, for what she says is the final time, for her third degree, this time for graphic design and website development. She now uses her talents to create beautiful books, both inside and out, and has dedicated some time to GCWA on the Executive Committee as the Web Master and developer of their wonderful new site, launched on July 1, 2015.
Jennifer can be seen around Florida speaking to other groups of writers. Her hottest topic is cover design of course, although she also speaks on many different topics in the publishing process. She spends what she calls free time as a homeschool mom, and she loves and spends lots of time in nature including sky diving for a little adrenaline.
In 2012, she published her first book, Judge a Book by its Cover – How to Design a Great eBook Cover. Her new book is a complete revamp, full-color version of this book with new covers, more examples, updated information, resources and more, Book Design – 7 Simple Steps to Design eBook Covers that $ell. It is a must have for any author, even if you plan to hire a designer, as it tells you what to look for so you can find a great one.
You can find her books on Amazon and even get a copy of her latest ordered through any brick & mortar book retailer.
Learn more about her and her company, and get a free copy of her first book by visiting her website at: http://MotherSpider.com