Poetry & Short Fiction Submissions Now Open
Call for Entries: Aesthetica Creative Writing Award 2018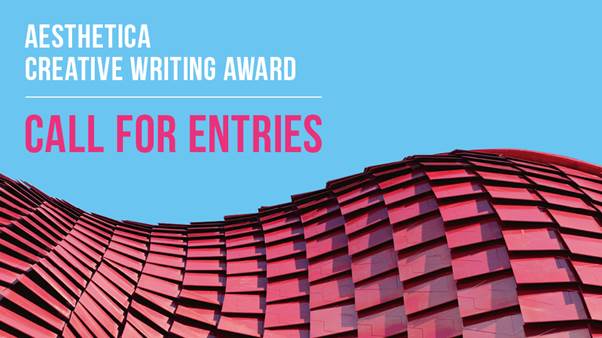 Celebrating excellence in contemporary writing and new work, the Creative Writing Award is a platform for emerging and established poets and writers to showcase their work to an international audience, which I believe would be of interest to those in your network at The Gulf Coast Writers Association.
The award has two categories for entry; Poetry and Short Fiction. There are no limitations on themes or subject matters, only encouragement to submit work that harnesses the boundless potential of language, offering limitless and unforgettable worlds.
Creative Writing Award Prizes include:
£1,000 for each winner (Poetry and Short Fiction)
Publication in the Aesthetica Creative Writing Annual
Consultation with Redhammer (Short Fiction Winner)
Full Membership to The Poetry Society (Poetry Winner)
One year subscription to Granta
Selection of books courtesy of Bloodaxe and Vintage
Poetry entries should be no more than 40 lines and Short Fiction entries should be no more than 2,000 words. Works previously published are also accepted and you may enter as many times as you wish. Entries are open until 31 August 2018.
It is £12 to enter the Poetry category and £18 to enter the Short Fiction category.
​For more information visit: ​http://www.aestheticamagazine.com/creative-writing-award/​