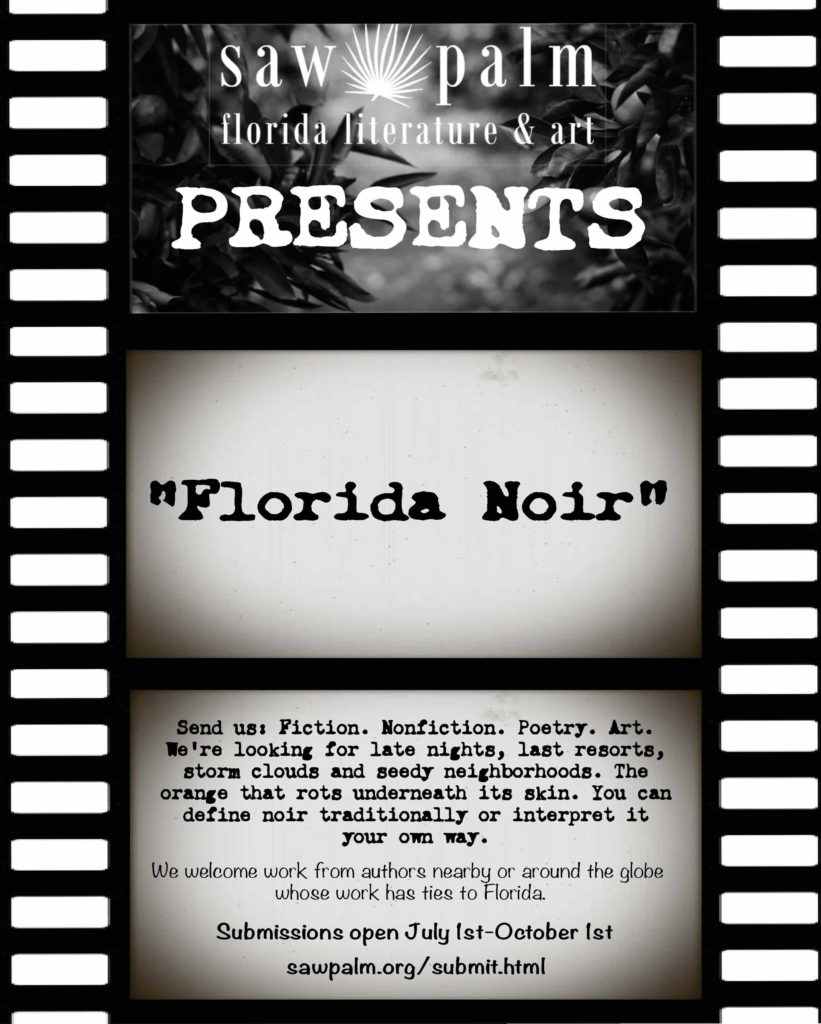 Saw Palm: Florida Literature & Art, a literary and arts magazine published annually by the University of South Florida. is currently accepting submissions until Oct.1st via their online submission manager at http://www.sawpalm.org/submit.html.
Saw Palm is devoted exclusively to creative work from and about Florida. For more information, please see their website: www.sawpalm.org.
Contributors receive two copies of the issue they appear in. They are a small non-profit and so cannot offer cash payments.