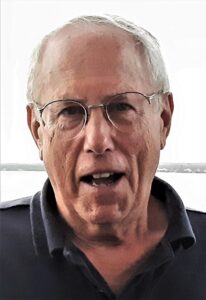 I've joined GCWA to maintain and sharpen my writing skills, while enjoying the wit and comradery of fellow writers.
As a journalist, I've been a Staff Reporter for the Kansas City Star and a Desk Editor for United Press International.  The Washington Star Sunday Magazine, the Christian Science Monitor, McGraw-Hill's Electrical World Magazine, and The New York Times have carried my freelance writing.  I've also started a community newspaper and published and edited a hyper local e-newsletter.
As a Strategic Communications Consultant, I've written, edited, and advised on everything from corporate news releases to executive speeches, web material, and annual reports.  Along the way, I've taught college freshman English Composition and high school English Language Arts.  I'm an avid tennis player and photographer, and I have a history of leadership in civic affairs.