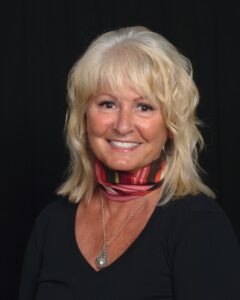 Lisa Ellis, owner , operator of Boost Your Health Wellness Center.
Lisa has spent more than 2 decades assisting not-for-profit organizations and developing programs for personal and professional enhancement.
Lisa is proud to announce, her new book  "What's Stopping Me From Being Happy?"
Now on sale!
She has assisted individuals with self-esteem challenges, overcome employment barriers and demonstrate the value of building bridges toward a healthier community through life skills coaching.  Lisa applies interaction and thought provoking messages to guide an individual toward self-discovery and self-awareness. Each step increases confidence through a personalized program enabling participants to explore new opportunities with clarity.
Clarity is the key to unlocking potential and recognition of personal drivers. Understanding and leveraging personal drivers can have a substantial positive impact on motivation and collaborative energy in our lives.
Lisa Ellis, Author of "What's Stopping Me From Being Happy?"
Bilingual Facilitator (English or French).
Certified Life Skills Coach ~ Reiki Master/Teacher ~ NGH Certified Hypnotherapist ~ Energy Facilitator ~ Ancient Black Pearl Technique ~ CCMBA (Complete Cellular Mind Body Alignment) and so much more..
lisa@boostyourhealth.ca
www.boostyourhealth.ca