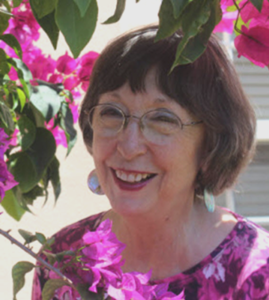 National Award Winning Author – ​Speaker
Brain Injury Awareness Advocate
M. A. Appleby is an artist, avid reader, and retired Certified Landscape Designer. She is a mystery buff who enjoys traveling and lives in Southwest Florida with her husband and son. The concept for her books came from a journal written the day her son suffered a TBI (traumatic brain injury). This tragedy threw their family into turmoil as they tried to understand what lay ahead for them.
As a caregiver, it is important not to lose your 'sense of self' and that's where writing became cathartic for her. She thought they would wake up from the nightmare and their lives would go back to 'normal', but that didn't happen. That 'recovery' journal was the impetus Ms. Appleby needed to write The Ancient Whisper, Whispered Dreams, and Journey of a Thousand Steps that comprise A Whisper of a Mystery Trilogy. Each chapter starts with an inspirational saying, uplifting quote, or a prayer sent or given to her throughout the recovery phase of her son's ordeal.
After the third book in the series was published, Ms. Appleby realized she finally had closure. She was then able to write her son's story, RAISING DAVID AGAIN. As a brain injury advocate, she now lectures to support and caregiver groups where they share their stories of encouragement and hope as they move forward in this ever-changing and ever-evolving situation.