President's Letter for March 2023
The new deadline for this year's Writing Contest has been extended to May 31, 2023.  This extension offers flexibility and perfect timing for any work you would like to submit for the contest.
Overwriting rather than underwriting a script is challenging.  We LOVE our work; however, like parenting, disciplining ourselves is difficult, but necessary.  In the GCWA March 2023 meeting, take what you learn from Arielle Haughee to Crisp Up That Prose!
We strongly recommend you bring some of your writing that needs revision for a hands-on portion of the class.  Bad habits can produce cumbersome prose.  The program may also include a mini workshop that offers insight on how to edit like a surgeon, discarding what is unusable; this is typically a challenge for most writers.  You'll leave with easy strategies to use in your writing and an editing checklist to help you spot fluff.
Arielle Haughee (Hoy) is a six-time RPLA-winning author and the owner of Orange Blossom Publishing.  She is currently taking submissions for romance, women's fiction, young adult, and nonfiction to female audiences.  More information can be obtained at orangeblossombooks.com.  Arielle is proficient as an editor, speaker, and writing coach.  Books about love, humor, and wellness for women and children are requested.
Arielle received the President's Award from FWA in 2020 and the Children's Book of the Year Award in 2021for Pling's Party.  Pling is an exclamation point who can only be in a book twice, but hilarity ensues when he continues to jump into the story and make things too exciting.
Our March meeting will be held on Saturday, March 18, 2023, at 10:00am -Noon.
  Location: Map
Word of Life Church
6111 South Pointe Blvd.
Fort Myers, FL 33919
Remember, you can attend physically or via Zoom.  If you have not renewed your dues, we would appreciate your doing so.  Your membership can be renewed at the meeting through PayPal, or you can mail a check to:
Gulf Coast Writer Association
P.O. Box 60771
Fort Myers, FL 33906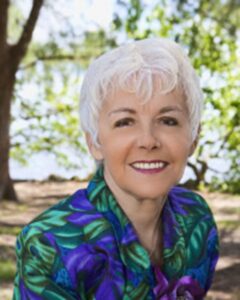 Irene Smith, President