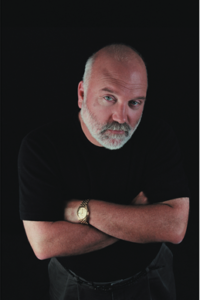 Rick Pullen is a thriller novelist, an award-winning investigative reporter and magazine editor. He is a member of the FOLIO 100—the 100 most influential people in magazine publishing. He was a finalist for EDITOR OF THE YEAR in 2015 and spent most of his journalism career navigating the swamp in Washington, D.C.
He is a resident of Florida and Virginia. Rick is an ardent Parrothead. He likes nothing more than a cold beer, sunshine, sand between his toes and a great Padron cigar.
He started writing fiction in 2011. NAKED AMBITION, published in May 2016, immediately became a bestseller. NAKED TRUTH, a sequel, was release September 2018. Volume one of THE APPRENTICE, a fast-paced serial about a rookie reporter thrust into the Washington political nightmare, was released in December 2017.
Rick is a member of the International Thriller Writers, Mystery Writers of America, The Author's Guild and the National Press Club, where he can be found on occasion at the bar downing an Amstel Light. He has started two writer critique groups and an author's dinner group.
For more information visit rickpullen.com.