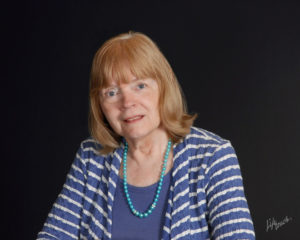 I'm a graduate of Bryant & Stratton College at Buffalo, NY. I've worked for many years in the banking field in Retail Banking, Corporate Trust, and Personal Trust as an Administrative Assistant. I moved to Florida in 1982 and lived in Jacksonville, FL and years later, Central FL near Orlando. I began writing poetry seventeen years ago and children's stories eight years ago. Now I concentrate mostly on writing children's stories for picture books and chapter books.
I've published a poetry chapbook with Writer's Ink Press (Daytona Beach) in 2013 titled, PRUNING. In 2016, I've published, LUCKY AND HAPPY, with Kids Imagination Train, an e-zine. In 2017, I've published, AN ELM LEAF FACES HIS FEAR, with Bumples Magazine. This year, LUCKY'S VIOLIN, will be published in the May/June issue of Kids Imagination Train, an e-zine.
I'm married to my husband, Stephen. We've retired to Fort Myers, FL in June 2018.