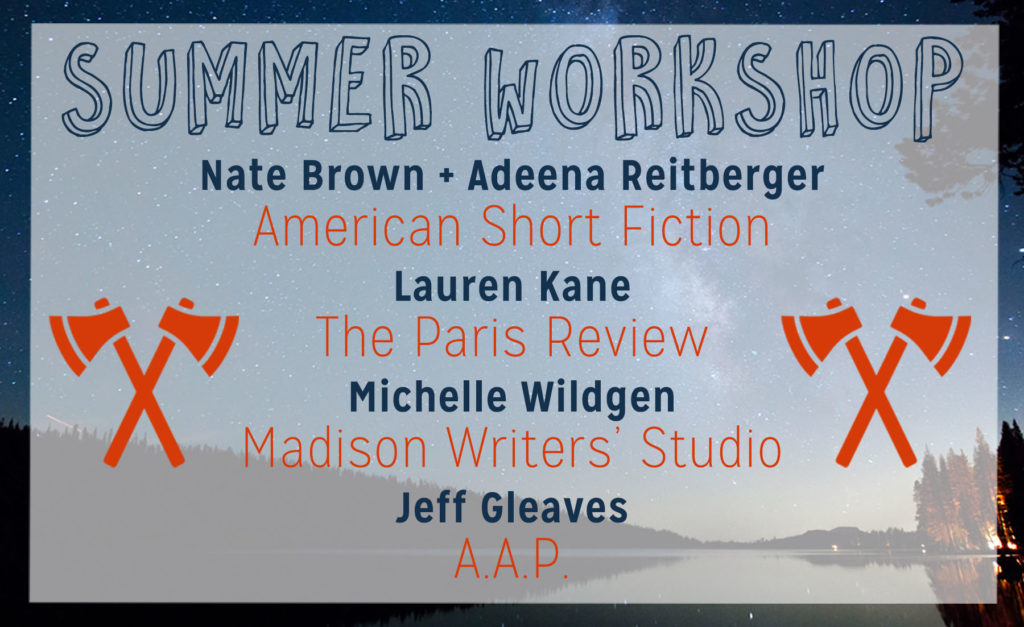 Save the Date: Summer Workshop opens August 1!
Expert advice from the comforts of home. This workshop is open to all writers and is an excellent way to improve a story or essay, especially for fall when so many lit mags open for submissions. Get your stories (under 7000 words) and cover letters ready to submit to the workshop to be reviewed by one of our esteemed guest editors:
Nate Brown – American Short Fiction
Adeena Reitberger – American Short Fiction
Lauren Kane – The Paris Review
Michelle Wildgen – Madison Writers' Studio
Jeffrey Gleaves – A.A.P.
Make sure you are ready to go on August 1 – this workshop is only open to the first 100 registrants!