Welcome!
The Gulf Coast Writers Association is proud to provide a forum for fellowship, education, and information for writers in our community. Whether you write for pleasure or profit, you'll find support from our members. And with many members, there's always encouragement and friendly guidance to help you improve your writing skills. Plus, our monthly speakers' events are informative and fun, providing expert advice on topics such as writing techniques, publishing, marketing, and others. So no matter what your genre: general fiction, nonfiction, poetry, children's, young adult, historical fiction, romance, mystery/thriller, memoirs, and more, you're in good company. Check out our website and see what exciting things we have in store for you.
Announcements
---
July 2021 presidents letter
June President's Letter
February President's Letter
January President's Letter
December President's Letter — Irene Smith
Read 2021 GCWA Writing Contest winning submissions.
Also all YOUTH submissions.
Meet your GCWA 2021 officers.
Tina McNeice has left the Board of Directors and is replaced by Carol Kennedy
Send your suggestions for speakers or topics at meetings this year to Bob McCarthy.
Members can obtain a recording and PowerPoint of June's and/or July's meeting by contacting Christie Zarria.
Recording of May's meeting with Kathleen Sweeney can be obtained by contacting Christie Zarria.
Presentation slides for March 2021 meeting with DL Havlin can be obtained by contacting Christie Zarria.
Handouts from February 2021 Panel Discussion
Handout from Eric Simmons January 2021 Presentation–
Getting Your Book Into Libraries
Handout from Rebeca Seitz October 2020 presentation
Handouts from Bob and Judy's 2019 presentation on Self-Publishing
Presentation slides from Charley Valera's October 2019 Presentation
Submit your ideas for Workshops
Visit our new page for Blogs, Podcasts, and Webinars for writers.
---
GCWA August 2021 Meeting

Critique Group Panel: Hunter Leake, Christie Zarria, Bob McCarthy, and Jen Yontz-Orlando
Topic: The Features and Benefits of Being in a Critique Group
August 21, 2021, 10:00 a.m. to noon
Zoom  & In Person meeting
Location: Fairfield Inn
7090 Cypress Terrace
Fort Myers, FL 33907
August's meeting features four members of the Gulf Coast Writers Association who have developed and refined their critique group experience. They will share what they have learned about being a member of a critique group.
The panel will be composed of Hunter Leake, Christie Zarria, Bob McCarthy, and Jen Yontz-Orlando. Their presentation will highlight the features and benefits of belonging to a critique group, including the importance of group diversity, trust and rapport, and the "Do's and Don'ts" of analyzing a member's written work. They will also provide personal anecdotes on how their participation in a critique group has affected their writing.

Gulf Coast Writers provide ideas, support, encouragement, resources and networking opportunities to fellow writers. Don't miss out on all the great speakers we have planned for the upcoming year. Click button below to learn what you will get within our association. Only $40 annual ($50 for families). Come join the fun!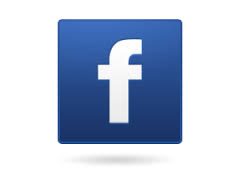 LIKE our Facebook page and check out our meeting photos.
Dear Members: Renew now! We value your membership and don't want you to miss the exciting events we have planned for the coming year. Dues are payable from Fall until January 31 and are good through the end of 2021. If you haven't renewed and plan to attend our next meeting, please bring your money or check with you. Or you can pay today! Simply click the Membership Application tab and renew your membership online via PayPal. If you aren't sure if you have paid your membership dues, please e-mail:
website@GulfWriters.org.