Welcome!
The Gulf Coast Writers Association is proud to provide a forum for
fellowship, education, and information for writers in our community.
Whether you write for pleasure or profit, you'll find support from our
members. With many members, there's always encouragement
and friendly guidance to help you improve your writing skills. Plus,
our monthly speakers' events are informative and fun, providing
expert advice on topics such as writing techniques, publishing,
marketing, and others. So, no matter your genre: general fiction,
nonfiction, poetry, children's, young adult, historical fiction, romance, mystery/thriller, memoirs, and more, you're in good company. Check
out our website and see what exciting things we have in store for you.
Announcements
Storm Stories – Hurricane Ian Anthology Submission
Tell your Hurricane Ian Story
We are writers. We endured a life-changing event. We need to write about it.
Each of us was impacted by the disaster of September 28, 2022. Gulf Coast Writers Association (GCWA) is gathering Storm Stories from members and the public for a book to be published on the anniversary of that awful day.
Where were you? How did you fare? What have you learned? Who became your hero? Write the story of your experience and join the chorus of those who will never forget.
Submission is easy. Use the "Online Submission Form" link provided below to upload your story. A committee of our members will review and edit submissions, and the anthology will be printed in time for the September anniversary.
Deadline for submissions is May 15, 2023. Click the "Online Submission Form" link listed below to submit your story to GCWA. Also, please feel free to invite your friends and neighbors to share their storm stories. This project is for everyone who has a Hurricane Ian story to tell. There is no age limit or word limit. Submitters must agree to editing by GCWA and accept that not all stories will be published in the anthology. The GCWA website will publish the names of the stories chosen to be printed by August 1, 2023.
You can also submit your story to our partner in this project, The Alliance for the Arts (artinlee.org). The Alliance is planning a month-long event during September including a Hurricane Ian-inspired art installation by Florida artists, documentary-style photography by famed local artist Kinfay Moroti, listening booths to hear oral story submissions, and our book of Storm Stories.
Tell your storm story. It needs to be told and remembered.
Join GCWA or renew your membership now. Dues cover your membership until January 2024!
President Letters
April 2023 President's Letter
March 2023 President's Letter
February 2023 President's Letter
January 2023 President's Letter
December 2022 President's Letter
November 2022 President's Letter
October 2022 President's Letter
September 2022 President's Letter
August 2022 President's Letter
June 2022 President's Letter
May 2022 President's Letter
April 2022 President's Letter
March 2022 President's Letter
February 2022 President's Letter
More President's Letters
Send your suggestions for speakers or topics at meetings this year to Programs Officer.
Arielle Haughee March 2023 Handout_01 and Handout_02 [PDF]
Molly Jebber February 2023 Handout_01  and Handout_02 [PDF]
Clarissa Thomasson January 2023 Presentation[PDF]
December 2022 No Meeting (Holiday)
November 2022 No Meeting (Holiday)
October 2022 Speaker cancelled due to Hurricane Ian
Lucy Tobias September 2022 Handout#1 & Handout#2 [PDF]
Mary Lou Williams' August 2022 [PDF] Handout for Workshop
Slides from Charley Valera's July 2022 presentation [PDF]
Susan's Grunin's PowerPoint presentation June 2022
DJ Kristoff's PowerPoint from April 2022 meeting [PDF]
Angelina Assanti's Presentation from February 2022 meeting [PDF]
The TED Commandments from Claudia Volkman's November 2021 meeting.
Geneva's Prompts for Writing from September 2021 workshop.
Members can obtain recordings of our meetings by contacting Christie Zarria.
More handouts from past meetings.
Submit your ideas for Workshops
Visit our new page for Blogs, Podcasts, and Webinars for writers.
---
---
Workshop: The First 100 Words
Topic: The Importance of the First 100 Words
May 20, 2023, 10 a.m. to Noon
In person – No Zoom Offered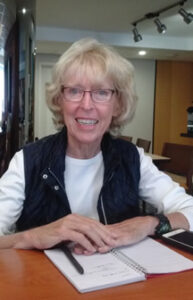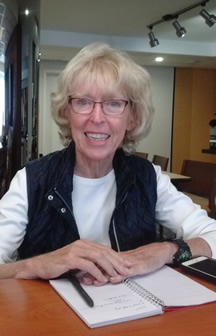 Meeting
Location: Map
Word of Life Church
6111 South Pointe Blvd.
Fort Myers, FL 33919
You only have one opportunity to make a memorable first impression. 
"The First 100 Words" is based on a book by the same name, written by Stephen Parish and editors at Lascaux Books, a literary publishing house.  According to the blurb in the book, the first 100 words of a manuscript are as important as all the words that follow.  They comprise a first impression.  If poorly chosen, they may be the only words an editor reads.
"This is a workshop, not a lecture," says Claudia Geagan.  May's attendees should bring notebooks and fast-writing pens and be prepared to participate. 
What distinguishes being a scribbler from a genius?  Claudia's workshop may provide you with some insight in that direction; she is a master at word minimalism.
After a financial career in major corporations in big cities, Geagan retired to South Carolina and later to Southwest Florida.  She began authoring personal essays and a smattering of flash non-fiction and poetry and has been published in at least eight Literary Journals.

While at Furman University's Osher Lifelong Learning Institute, Geagan taught "Writing the Personal Essay" and has been nominated three times for a Pushcart Prize.  Pushcart is the most honored literary project in America!
Geagan is one of the judges for this year's GCWA Writing Contest.  "If your work doesn't get past the first readers, it doesn't go anywhere.  In the case of Literary Reviews, these first readers are often bored grad students.  The opening must intrigue."
Gulf Coast Writers provide ideas, support, encouragement, resources and networking opportunities to fellow writers. Don't miss out on all the great speakers we have planned for the upcoming year. Click button below to learn what you will get within our association. Only $50 annual ($60 for families). Come join the fun!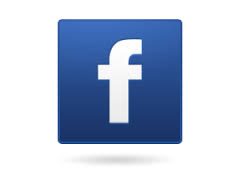 LIKE our Facebook page and check out our meeting photos.
Dear Members: Renew now! We value your membership and don't want you to miss the exciting events we have planned for the coming year. Dues are payable from Fall until January 31 and are good through the end of 2022. Starting January 1, 2022, the rate $50 per year for individuals, $60 per year for family membership (2 or more living in the same home). If you haven't renewed and plan to attend our next meeting, please bring your money or check with you. Or you can pay today! Simply click the Membership Application tab and renew your membership online via PayPal. If you aren't sure if you have paid your membership dues, please e-mail:
website@GulfWriters.org.