Welcome!
The Gulf Coast Writers Association is proud to provide a forum for fellowship, education, and information for writers in our community. Whether you write for pleasure or profit, you'll find support from our members. And with many members, there's always encouragement and friendly guidance to help you improve your writing skills. Plus, our monthly speakers' events are informative and fun, providing expert advice on topics such as writing techniques, publishing, marketing, and others. So no matter what your genre: general fiction, nonfiction, poetry, children's, young adult, historical fiction, romance, mystery/thriller, memoirs, and more, you're in good company. Check out our website and see what exciting things we have in store for you.
Announcements
---
GCWA is looking for a new Programs Officer to find speakers for our meetings. Please email president@gulfwriters.org if you would like to volunteer.
GCWA 2021 Writing Contest Winners
---
October 2021 Presidet's Letter — Irene Smith
September 2021 President's Letter
August 2021 President's Letter
July 2021 President's Letter
Meet your GCWA 2021 officers.
Send your suggestions for speakers or topics at meetings this year to Programs Officer.
Geneva's Prompts for Writing from September workshop.
Members can obtain a recording and PowerPoint of June's and/or July's meeting by contacting Christie Zarria.
Recording of May's meeting with Kathleen Sweeney can be obtained by contacting Christie Zarria.
Presentation slides for March 2021 meeting with DL Havlin can be obtained by contacting Christie Zarria.
Handouts from February 2021 Panel Discussion
Handout from Eric Simmons January 2021 Presentation–
Getting Your Book Into Libraries
Handout from Rebeca Seitz October 2020 presentation
Handouts from Bob and Judy's 2019 presentation on Self-Publishing
Presentation slides from Charley Valera's October 2019 Presentation
Submit your ideas for Workshops
Visit our new page for Blogs, Podcasts, and Webinars for writers.
---
GCWA October 2021 Meeting
Speaker: Royce Gomez King
Topic: Marketing your book before publishing
Date: October 16, 2021, 10 a.m. – Noon
Zoom and in person meeting
Register for Zoom meeting here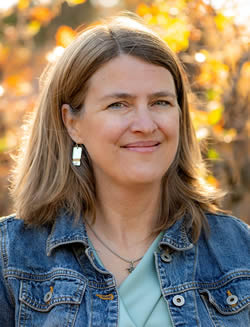 Word of Life Church
6111 South Pointe Blvd.
Fort Myers, FL 33919
Note: Google maps or your GPS may direct you to the back of the building. The entrance to the parking lot is on South Point Blvd. between Quigley Eye Specialists and Buckets Restaurant.
Marketing your book begins before you publish it! You've begun the manuscript, started researching publishing options, and now you're ready to take that next step to become an author. Whether you self-publish or sign with a publisher, marketing begins before the book is printed. During this workshop we'll talk about 9 pre-publishing areas that will affect your marketing, and a dozen ways to market your book after it's published. Join us to learn how to set your book up to be a bestseller.
Royce King has been a serial entrepreneur for more than 25 years and is an SBDC Certified Coach, Certified Direct Response Copywriter, and frequent trainer on online marketing strategies. Her education in Nonprofit Management and working with executives extends internationally through speaking and consulting. Her columns and business advice have been published in the Small Business Expert Forum, Huffington Post, Carol Roth, Charity Magazine, and more.
Gulf Coast Writers provide ideas, support, encouragement, resources and networking opportunities to fellow writers. Don't miss out on all the great speakers we have planned for the upcoming year. Click button below to learn what you will get within our association. Only $40 annual ($50 for families). Come join the fun!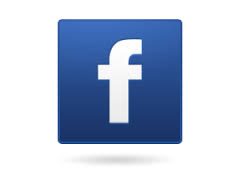 LIKE our Facebook page and check out our meeting photos.
Dear Members: Renew now! We value your membership and don't want you to miss the exciting events we have planned for the coming year. Dues are payable from Fall until January 31 and are good through the end of 2021. If you haven't renewed and plan to attend our next meeting, please bring your money or check with you. Or you can pay today! Simply click the Membership Application tab and renew your membership online via PayPal. If you aren't sure if you have paid your membership dues, please e-mail:
website@GulfWriters.org.