Welcome!
The Gulf Coast Writers Association is proud to provide a forum for fellowship, education, and information for writers in our community. Whether you write for pleasure or profit, you'll find support from our members. And with many members, there's always encouragement and friendly guidance to help you improve your writing skills. Plus, our monthly speakers' events are informative and fun, providing expert advice on topics such as writing techniques, publishing, marketing, and others. So no matter what your genre: general fiction, nonfiction, poetry, children's, young adult, historical fiction, romance, mystery/thriller, memoirs, and more, you're in good company. Check out our website and see what exciting things we have in store for you.
Announcements
Meet your new 2022 Officers.
GCWA is looking for an Officer at Large. Please email president@gulfwriters.org if you would like to volunteer.
GCWA 2022 Writing Contest Winners
---
Irene Smith, President
May 2022 President's Letter
April 2022 President's Letter
March 2022 President's Letter
February 2022 President's Letter
December 2021 President's Letter
November 2021 President's Letter
October 2021 Presidet's Letter
September 2021 President's Letter
August 2021 President's Letter
July 2021 President's Letter
Send your suggestions for speakers or topics at meetings this year to Programs Officer.
Angelina Assanti's Presentation from February 2022 meeting [PDF]
The TED Commandments from Claudia Volkman's November 2021 meeting.
Geneva's Prompts for Writing from September 2021 workshop.
Members can obtain recordings of our meetings by contacting Christie Zarria.
More handouts from past meetings.
Submit your ideas for Workshops
Visit our new page for Blogs, Podcasts, and Webinars for writers.
---
---
JUNE 2022 GCWA MEETING
Speaker: Susan Grunin
Topic: Hybrid Publishing
June 18, 2022, 10 a.m. to Noon
In person and Zoom meeting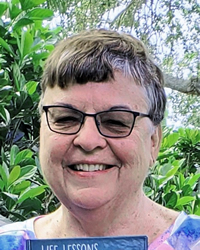 Location: Map
Word of Life Church
6111 South Pointe Blvd.
Fort Myers, FL 33919
Note: Google maps or your GPS may direct you to the back of the building. The entrance to the parking lot is on South Point Blvd. between Quigley Eye Specialists and Buckets Restaurant.
The presentation will look at Using a Hybrid Publisher including:
Defining a Hybrid Publishing Company
The Three Models of Hybrid Publishers
Key to Understanding the Differences between a Hybrid Publisher and a Vanity Press
Ways to Tell is a Hybrid Publisher is Legit
8 Signs Your Publisher is a Scam
The Guidelines for Recognizing a Legit Hybrid Publisher from the Independent Book Publishers Association (2018)
What type of Author is Most Likely to Benefit from a Hybrid Publisher
Deciding Whether to Use a Hybrid Publisher – It Isn't for Everyone!
Dr. Susan K. Grunin is a retired college professor, who taught for over 2 decades for the University of Virginia (UVA) and a number of other colleges and universities. Dr. Grunin also authored a text book for the University of Virginia Graduate School. She is a retired Executive who has been an Executive Coach, a CEO, a Human Capital Consultant and who also worked for the Federal Government, where she served in various positions for the Federal Courts, including over 20 years as a Federal Law Enforcement Officer.
Susan is currently a member of the Gulf Coast Writers Association of SW Florida and is writing a series of children's books, Life Lessons and Tales of Little MisFit.
Gulf Coast Writers provide ideas, support, encouragement, resources and networking opportunities to fellow writers. Don't miss out on all the great speakers we have planned for the upcoming year. Click button below to learn what you will get within our association. Only $50 annual ($60 for families). Come join the fun!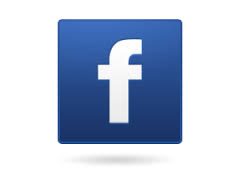 LIKE our Facebook page and check out our meeting photos.
Dear Members: Renew now! We value your membership and don't want you to miss the exciting events we have planned for the coming year. Dues are payable from Fall until January 31 and are good through the end of 2022. Starting January 1, 2022, the rate $50 per year for individuals, $60 per year for family membership (2 or more living in the same home). If you haven't renewed and plan to attend our next meeting, please bring your money or check with you. Or you can pay today! Simply click the Membership Application tab and renew your membership online via PayPal. If you aren't sure if you have paid your membership dues, please e-mail:
website@GulfWriters.org.