Welcome!
The Gulf Coast Writers Association is proud to provide a forum for
fellowship, education, and information for writers in our community.
Whether you write for pleasure or profit, you'll find support from our
members. And with many members, there's always encouragement
and friendly guidance to help you improve your writing skills. Plus,
our monthly speakers' events are informative and fun, providing
expert advice on topics such as writing techniques, publishing,
marketing, and others. So no matter what your genre: general fiction,
nonfiction, poetry, children's, young adult, historical fiction, romance, mystery/thriller, memoirs, and more, you're in good company. Check
out our website and see what exciting things we have in store for you.
Announcements
Join GCWA or renew your membership now. Dues cover your membership until January 2024!
Members, sign up to read your work at our monthly meetings, poem, essay, or short story–3 minute/500 word limit. Three-reader limit per meeting, first come, first served. If slots are filled you can schedule for a future meeting.  Contact president@gulfwriters.org.
GCWA 2022 Writing Contest Winners
Irene Smith, President letters
September 2022 President's Letter
August 2022 President's Letter
June 2022 President's Letter
May 2022 President's Letter
April 2022 President's Letter
March 2022 President's Letter
February 2022 President's Letter
More President's Letters
Send your suggestions for speakers or topics at meetings this year to Programs Officer.
Lucy Tobias September 2022 Handout#1 & Handout#2 [PDF]
Mary Lou Williams' August 2022 [PDF] Handout for Workshop
Slides from Charley Valera's July 2022 presentation [PDF]
Susan's Grunin's PowerPoint presentation June 2022
DJ Kristoff's PowerPoint from April 2022 meeting [PDF]
Angelina Assanti's Presentation from February 2022 meeting [PDF]
The TED Commandments from Claudia Volkman's November 2021 meeting.
Geneva's Prompts for Writing from September 2021 workshop.
Members can obtain recordings of our meetings by contacting Christie Zarria.
More handouts from past meetings.
Submit your ideas for Workshops
Visit our new page for Blogs, Podcasts, and Webinars for writers.
---
---
October 2022
Speaker: Arielle Haughee
Topic: Crisp Up That Prose!
October 15, 2022, 10 a.m. to Noon
In person and Zoom meeting – Register Here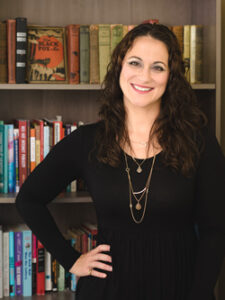 Location: Map
Word of Life Church
6111 South Pointe Blvd.
Fort Myers, FL 33919
Crisp Up That Prose! – Tight writing is a necessity for attracting agents and editors as well as keeping readers interested. In this workshop, we'll discuss frequently used fluff words, strategies for cleaning up sentences, and bad habits that can make prose cumbersome. We'll utilize three strategies–cut, replace, and trim down–to make your writing as efficient as possible. Bring some of your writing that needs revision for a hands-on portion of class. You'll leave with easy strategies to use in your writing and an editing checklist to help you spot fluff.

Arielle Haughee (Hoy)
 is a six-time RPLA-winning author and the owner of Orange Blossom Publishing. She is an editor, speaker, and writing coach, and was previously the Executive Vice President and Marketing Chair for the Florida Writers Association. She was honored with the President's Award from FWA in 2020, and in 2021 Pling's Party was awarded Children's Book of the Year. Her press, Orange Blossom Publishing, publishes books about love, humor, and wellness for women and children. She is currently taking submissions for romance, women's fiction, young adult, and nonfiction of interest to the female audience. More information at 
orangeblossombooks.com
.
*Arielle is presenting via  Zoom; however, like usual, we are meeting in person and on Zoom.
Gulf Coast Writers provide ideas, support, encouragement, resources and networking opportunities to fellow writers. Don't miss out on all the great speakers we have planned for the upcoming year. Click button below to learn what you will get within our association. Only $50 annual ($60 for families). Come join the fun!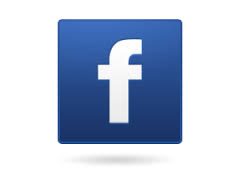 LIKE our Facebook page and check out our meeting photos.
Dear Members: Renew now! We value your membership and don't want you to miss the exciting events we have planned for the coming year. Dues are payable from Fall until January 31 and are good through the end of 2022. Starting January 1, 2022, the rate $50 per year for individuals, $60 per year for family membership (2 or more living in the same home). If you haven't renewed and plan to attend our next meeting, please bring your money or check with you. Or you can pay today! Simply click the Membership Application tab and renew your membership online via PayPal. If you aren't sure if you have paid your membership dues, please e-mail:
website@GulfWriters.org.